John Hetsberger, 18 years, of Duke Street, Kingston, Georgetown, appeared today at the Sparendaam Magistrate's Court before Magistrate Alex Moore charged with murder committed on Jennifer Ann Mendonca on August 08, 2014, at Plaisance, ECD.
He was remanded to prison until September 13, 2014.
Fifty-seven-year-old Mendonca, was found dead in her Plaisance home with her hands bound and her mouth duct taped last Friday.
A source close to the investigation stated that murder may have been the motive, while observing that only two "measly" gold chains were taken.
When she was younger, Mendonca had presented flowers to Queen Elizabeth during her visit to Guyana in 1966.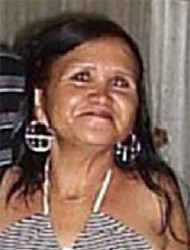 Comments

The Management of Cheddi Jagan International Airport Corporation (CJIAC) is currently undertaking a massive expansion project  and a Temporary Arrivals Terminal Building was recently constructed.

Tourism Minister Shamfa Cudjoe announced the decision to close the company. (Trinidad Express) The Tourism Development Company (TDC) has ceased operations.

Cevons clearing city garbage WPA STATEMENT ON THE UNRESOLVED ISSUE OF GARBAGE COLLECTION IN THE GEORGETOWN MUNICIPALITY The WPA is deeply concerned that the Georgetown City Council's inability to honour its financial obligations to Cevons Waste Management and Puran Brothers has the potential of endangering the health and lives of citizens.
British High Commissioner to Guyana Greg  Quinn  yesterday said that it was hoped that more would have been done to push the constitutional reform process forward.

A West Coast Berbice man died after he reportedly set his one-storey house ablaze sometime around 11.20 am yesterday.