Logs exports rose by a whopping 80% in the first half of this year compared to the same period last year and the revelation contradicts Minister of Finance Dr. Ashni Singh who in his mid-year report on the economy attributed the 31.3% increase in timber export earnings to "an expansion in plywood exports."
The log export figures will underline growing concerns that logs are pouring out of the country in large numbers destined to China and India.
"Log exports rose 80% and account for over 70% of all wood product exports," the International Tropical Timber Organiza-tion (ITTO) said in its bi-weekly report citing figures supplied by the Guyana Forestry Commis-sion (GFC). Stabroek News has been trying to obtain log export figures for some time now but the authorities have refused to provide these numbers.
Minister of Natural Resources and the Environment Robert Persaud when contacted recently said that he was travelling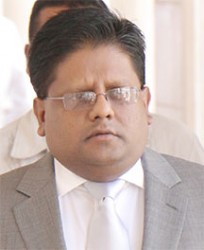 and did not respond to an emailed reminder sent earlier this week. GFC Commissioner James Singh, citing a "bad experience" with a reporter recently, told Stabroek News that any information would have to be "formally" requested from the GFC in writing with the request copied to the Ministry of Natural Resources. Meanwhile, despite a series of public statements following publication of several reports on the logging practices of foreign logging companies, officials have not released figures.
Yesterday, the ITTO reported that log exports for the first half of this year amounted to 54 376 cubic metres compared to 30 356 cubic metres for the same period last year. This amounts to a roughly 80% increase in log exports. In contrast, plywood exports for the first half of this year amounted to 1931 cubic metres from 1851 cubic metres for the same period last year, an increase of 4.3%.
Singh, in the mid-year report on the economy, said that the forestry sector grew by almost 40% for the first six months of the year. According to the report, the sector recorded growth of 38.1%, "supported by the introduction of new incentives to harvesters and sustained demand from the construction sector and furniture manufacturing subsector." This was not explained.
As a consequence the growth target for the sector has been revised upwards significantly from the budgeted 3.3% to 15% growth for 2014. The report said that timber export earnings rose to US$21.3 million, a 31.3% increase due to an increase in export volume, "reflecting an expansion in plywood exports."
Based on the ITTO report, which used data supplied by the GFC, it would be unlikely that the plywood exports would have increased earnings by so much.
According to the ITTO report, for the first half of the year, wood product exports were worth US$21.8 million while for the same period last year, exports totalled US$16.9 million. The report said that exports of seven products account for over 90% of Guyana's international trade in wood products which grew by 51% in 2014 compared to the first half of 2013. Log exports accounted for over 70% of all wood product exports.
The report also noted that a significant improvement was recorded in exports of wallaba poles and posts, mainly to Caribbean markets. This increase was from 188 cubic metres to 463 cubic metres for poles and from 139 cubic metres to 172 cubic metres for posts.
Overall sawnwood exports in the first half of 2014 were higher than in the same period in 2013 but only by a small margin, the report said. Exports of dressed sawnwood increased by 7.2% while exports of undressed sawnwood decreased by 1.1% for the first half of this year.
Over the past few days, media reports on the operations of Chinese logging company Bai Shan Lin and Indian logging firm Vaitarna Holdings Private Inc (VHPI) have seen the companies as well as the GFC and Ministry of Natural Resources defending the operations of the firms. However, no figures for log exports were provided by the companies or government agencies.
Exports of logs rather than processing the timber locally has long been a concern since numerous promises have been made by the government and foreign investors about value-added operations. The promise of value-added has been seen as sugar coating to enable the export of large quantities of logs, particularly to China and India, even though there is little job creation here or value enhancement. Foreign companies including Vaitarna and Bai Shan Lin have been exporting logs on a large scale even though Persaud and other officials have said that logging companies are encouraged to process wood here. Some of these exports have been ongoing for years with the companies failing to set up promised wood processing facilities.
Stabroek News reported earlier this week that months after Minister Persaud had said that Vaitarna was in an "advanced" stage of setting up its promised wood processing facility at Wineperu, Essequibo, Region Seven, the company is still to do so and continues to export large quantities of logs. The company subsequently broke its silence on its delayed wood processing facility at Wineperu saying that it "tentatively" expects that the sawmill will be "near completion" by the end of this year.
Strong markets
Defending itself against the accusations about logging, the GFC yesterday said that India and China have consistently been strong markets for Guyana's forest produce, even in years of global economic downturn.  These markets, it said have been instrumental in opening up market opportunities for timber species that were previously not harvested or exported in substantial volumes.
"One such species is Wamara.  The Chinese and Indian market have stimulated the demand for this species and has transformed this species from its previously categorized, lesser utilized status, to a highly demanded, prime timber species that it is today," the GFC said.
The GFC said that this has benefitted many small concession holders, especially in the Region 10 area, as this area is known for having an abundance of Wamara.
Export of Wamara logs, as reported to the GFC by the processing sub sector, is preferred, as currently, the local sawmilling industry experiences challenges in further processing of this species, the GFC said.
"Building the added value forest market is an imperative for Guyana, and as this continues to be priorities, dependable, consistently high performing markets, must be maintained in order to retain the buoyancy of the forest sector and thus ensure the livelihoods that this sector supports at the national and community levels," the GFC added.
Comments

Finance Minister Winston Jordan today moved in Parliament to amend the government's request for supplementary provisions which will allow some of the sugar workers made redundant to get their full severance at the end of January.

The Working People's Alliance (WPA) today announced its support for the government's restructuring of the sugar industry.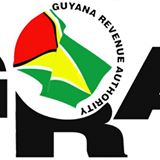 The Guyana Revenue Authority (GRA) today warned about the impersonation of licenced customs brokers.

(Reuters) – England's top order fired in unison to give them a four-wicket win in the second one-day international against Australia on Friday as Aaron Finch's second straight hundred for the hosts could not prevent them falling 2-0 behind in the series.

Four weeks after passing a $267 billion budget for 2018, the National Assembly will debate a supplemental provision of $1.75 billion to meet a portion of the severance pay for around 4,000 sugar workers.