A woman lost her life after the boat she was travelling in collided with a cargo vessel in the Essequibo River early yesterday morning.
Dead is 20-year-old Nichola Mayers, of Riverview Village on the Essequibo River, who had been among three Riverview residents on their way home from Bartica when the collision occurred. Her mother, Beatrice Welsh, told Stabroek News that Mayers was returning to her home, after attending a birthday party, when she met her demise.
The accident occurred approximately 300 feet from Riverview, said Melina Pollard, Toshao of the village. She also stated that no one else was seriously injured.
Stabroek News was told that the captains of the two vessels were held by police. They remained in custody up to late yesterday afternoon.
According to Terry Williams, who was a passenger in the boat that was also transporting Mayers, they were heading north along the Essequibo River at approximately 3:40am when they collided with the cargo vessel, which was heading south. He said a loud crashing sound was heard. "After the hit, the girl [Nichola] in the bow was dead," Williams recalled.
He said that he saw her with a piece of wood sticking out of her eye. Soon, the boat started to sink. "So I hold on to the big boat and carry she to shore," he added.
According to Williams, neither vessel had any lights on. He added that only after the collision were they turned on.
Comments

Finance Minister Winston Jordan today moved in Parliament to amend the government's request for supplementary provisions which will allow some of the sugar workers made redundant to get their full severance at the end of January.

The Working People's Alliance (WPA) today announced its support for the government's restructuring of the sugar industry.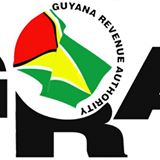 The Guyana Revenue Authority (GRA) today warned about the impersonation of licenced customs brokers.

(Reuters) – England's top order fired in unison to give them a four-wicket win in the second one-day international against Australia on Friday as Aaron Finch's second straight hundred for the hosts could not prevent them falling 2-0 behind in the series.

Four weeks after passing a $267 billion budget for 2018, the National Assembly will debate a supplemental provision of $1.75 billion to meet a portion of the severance pay for around 4,000 sugar workers.