A Black Bush Polder (BBP) man was fatally stabbed on Saturday after he was involved in an argument with another man at Johanna North, BBP, Corentyne.
Dead is Karran Sukhdeo, 30, of 101 Johanna North.
A release from the police said that Sukhdeo was involved in an argument with another man at Johanna North during which he was stabbed about his body. He was later pronounced dead on arrival at the Mibicuri Hospital. The suspect has been arrested and is in police custody assisting with investigations. Sukhdeo called 'Vishal' was reportedly stabbed seven times.

The deceased's brother, Ramesh Sukhdeo, told reporters that whilst at the "wedding house" he and his brother were standing outside on the street. He left his brother in front of the house where the celebrations were being held, and went to deliver a drink for his sister-in law. According to Ramesh, he was returning to the spot, where he left his brother only to hear screams. When he made his way through the crowd, he saw his brother involved in a fight with four men. He said the men overpowered his brother and were all striking at him. Karran then collapsed. Trying to keep his composure whilst speaking to this newspaper, Ramesh stated that, he rushed towards his brother believing that he was only unconscious. On a closer look, he said he saw blood gushing from the wounds. Ramesh stated that he tried to get his brother to respond but to no avail. He immediately left and awakened his parents. His father came with their car and immediately transported Karran to the Mibicuri Hospital where doctors pronounced him DOA.
The deceased's wife Devi stated "We want whoever did this to face the full length of the law".
As the woman recalled the traumatic night, she explained she was in the yard of the wedding house and heard a loud commotion on the street. She said she left the yard to see what was occurring only to discover her husband lying motionless on the parapet near the drains.
"I didn't know was he, I don't know why they kill he I didn't want to believe was  my husband …He just left me to go outside and this what happening , what will happen to us now. How me and my son gon live without him …why dem do this to he, he never hurt nobody", the grieving wife said.
According to the family, their loved one was not friends with the persons who attacked him but they are from the same village.
Comments

Finance Minister Winston Jordan today moved in Parliament to amend the government's request for supplementary provisions which will allow some of the sugar workers made redundant to get their full severance at the end of January.

The Working People's Alliance (WPA) today announced its support for the government's restructuring of the sugar industry.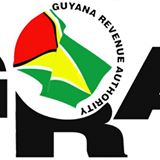 The Guyana Revenue Authority (GRA) today warned about the impersonation of licenced customs brokers.

(Reuters) – England's top order fired in unison to give them a four-wicket win in the second one-day international against Australia on Friday as Aaron Finch's second straight hundred for the hosts could not prevent them falling 2-0 behind in the series.

Four weeks after passing a $267 billion budget for 2018, the National Assembly will debate a supplemental provision of $1.75 billion to meet a portion of the severance pay for around 4,000 sugar workers.