A McDoom woman, allegedly caught with just over 250 grammes of cannabis in her bedroom, was remanded to prison yesterday when she appeared in a city court.
Shellon Hopkinson, 21, of Lot 55 Middle Street, McDoom, East Bank Demerara, pleaded not guilty to the allegation that she on August 22, at McDoom had 257 grammes of cannabis in her possession for the purpose of trafficking, when the charge was read to her by Magistrate Judy Latchman.
It is the police's case that the cannabis was found in the bedroom of the defendant, within a transparent bag,

when the police conducted a search. According to Police Inspector Joel Ricknauth, Hopkinson and her four-year-old son were the only ones in the house at the time the drug was discovered.
Hopkinson's lawyer, George Thomas, during his bail application, told the court that his client lives in the house with four other persons, including her spouse, and he presented this fact as a special reason for the granting of bail to be considered. He said that the drug was found in a general area and that Hopkinson had no knowledge that the drug was in the house.
Ricknauth, at that point, interjected and informed Magistrate Latchman that Hopkinson told the police that no one lived in the house, save for herself and her son. He further mentioned that the defendant made an oral confession.
Thomas also said that his client, who is two months pregnant, was handcuffed and handled by the police in the presence of her son. He furthermore informed the court that Hopkinson has no difficulty lodging her passport as a condition for bail.
However, Magistrate Latchman refused bail and adjourned the case until September 18, when it will be called before Chief Magistrate Priya Sewnarine-Beharry.
Comments

LONDON, , CMC – Under-fire West Indies Under-19s and their embattled captain, Emmanuel Stewart, have found backing from the historic Marylebone Cricket Club, in the controversial 'obstructing the field' dismissal of South African opener Jiveshan Pillay, during their ICC Youth World Cup match last Wednesday.

In what will be seen as a major development, President David Granger, along with members of  Cabinet, today, met with the President and members of the Guyana Agricultural and General Workers' Union (GAWU) and the National Association of Agricultural, Commercial and Industrial Employees (NAACIE) at the Ministry of the Presidency to discuss the future of the sugar industry.

Finance Minister Winston Jordan today moved in Parliament to amend the government's request for supplementary provisions which will allow some of the sugar workers made redundant to get their full severance at the end of January.

The Working People's Alliance (WPA) today announced its support for the government's restructuring of the sugar industry.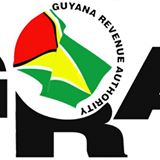 The Guyana Revenue Authority (GRA) today warned about the impersonation of licenced customs brokers.