WASHINGTON (Reuters) – The new head of the National Security Agency vowed yesterday to lead the embattled spy agency with greater transparency as it balances individual rights against the rising risk of a destructive cyber attack against the United States.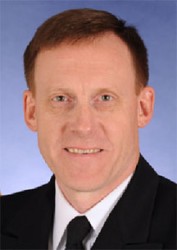 In his first interview since taking the helm of both the NSA and US Cyber Command in April, Admiral Mike Rogers said he would be more candid with the public about much of the NSA's work after nearly a year of damaging revelations by former contractor Edward Snowden.
But he also staunchly defended the NSA's controversial electronic surveillance programs, emphasizing that they were legal and needed better explanation rather than an overhaul.
"It is by design that I have tried to start a series of engagements with a broader and perhaps more different groups than we have traditionally done," Rogers told the Reuters Cybersecurity Summit in Washington.
"The dialogue to date that we have had for much of the last nine months or so from my perspective, I wish was a little bit broader, had a little more context to it, and was a little bit more balanced."
Last year, Snowden leaked details of numerous top-secret NSA surveillance programmes to media, damaging US ties with key allies such as Germany and triggering a worldwide debate about whether the agency had trampled over privacy rights in the name of national security.
Rogers said some NSA staff were "confused" by the onslaught of criticism because a series of official reviews found that the agency had for the most part abided by US law.
But he acknowledged that the NSA's internal security, which allowed Snowden to remove thousands of secret documents, had been too lax.
Around the Web