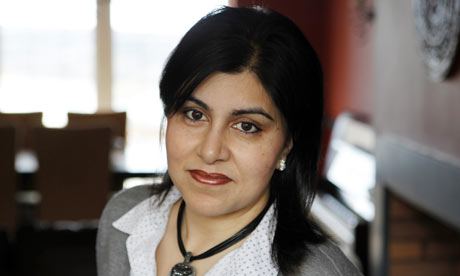 LONDON, (Reuters) – Sayeeda Warsi resigned from her position as a senior minister in Britain's Foreign Office today, saying she could no longer support the government's policy on the conflict between Israel and Hamas.
Warsi, a baroness who sits in Britain's upper house of parliament, became Britain's first Muslim to serve in Cabinet in 2010 but was later demoted to be a senior minister of state at the Foreign Office and a minister for faith and communities.
"With deep regret I have this morning written to the Prime Minister (and) tendered my resignation. I can no longer support Govt policy on #Gaza," Warsi, 43, said on her official Twitter feed.
Though no longer a full member of Cabinet she still had the right to attend Cabinet meetings. It was not immediately clear whether she was resigning from both her ministerial roles.
While the British government has repeatedly called for an immediate ceasefire in Gaza, Prime Minister David Cameron has come under criticism from the opposition Labour party for refusing to describe Israel's actions as disproportionate.
Last week, Foreign Secretary Philip Hammond said the situation in Gaza had become "intolerable".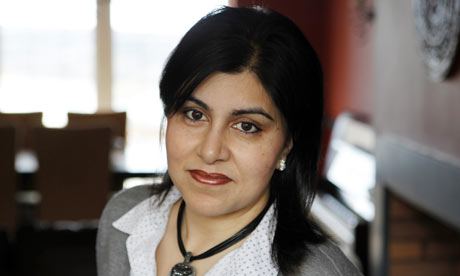 Comments

PERRIS, Calif., (Reuters) – Police said yesterday they were still seeking answers after finding 13 siblings starving in their parents' squalid Southern California home, some of them chained to beds under "horrific" conditions in an otherwise ordinary suburb.

WASHINGTON,  (Reuters) – President Donald Trump's former chief strategist Steve Bannon declined on Tuesday to comply with a subpoena ordering him to answer questions from a House intelligence panel about his time at the White House as part of its investigation into allegations of Russian interference in the U.S.
SAN SALVADOR, (Reuters) – El Salvador is discussing a deal with Qatar under which Salvadoran migrants facing the loss of their right to stay in the United States could live and work temporarily in the Middle Eastern country, the government of the Central American nation said on Tuesday.
VANCOUVER, (Reuters) – A 20-nation meeting on North Korea agreed yesterday to consider imposing unilateral sanctions on Pyongyang that go beyond those required by U.N.

LONDON,  (Reuters) – Carillion collapsed yesterday when its banks pulled the plug, triggering Britain's biggest corporate failure in a decade and forcing the government to step in to guarantee public services from school meals to roadworks.