JOHANNESBURG, (Reuters) – Nelson Mandela's second wife, Winnie, has launched a legal challenge to the will of the late anti-apartheid leader, the latest sign of feuding and bad blood in South Africa's first family.
In a letter sent by her lawyer to the executors of Mandela's estate, Madikizela-Mandela argued that her children should be in charge of Mandela's ancestral home at Qunu in the Eastern Cape, where he was buried in December.
Madikizela-Mandela, a firebrand anti-apartheid activist who got divorced from Mandela in 1996 after it emerged she had cheated on him during his 27 years in prison, said she had bought the Qunu property in 1989 while Mandela was still behind bars, giving her ownership rights under traditional law.
Madikizela-Mandela was left nothing from Mandela's $4.1 million estate, which was divided between his family, the ruling African National Congress party, former staff and several schools.
Each of his six children and some of his 17 grandchildren received $300,000. The Qunu property was left in a family trust.
However, the letter from lawyer Mvuzo Notyesi said the Qunu house should be given to Madikizela-Mandela's two daughters, Zindzi and Zenani, and their children.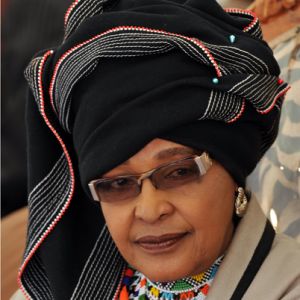 "It is only in this home that the children and grandchildren of Mrs. Madikizela-Mandela can conduct their own customs and tradition," said the letter, seen by Reuters on Tuesday.
"The children born in a marriage between Mr. Nelson Mandela and Mrs Winnie Madikizela-Mandela shall be the joint custodians of the property, which devolve amongst their generations and generations," it continued.
The spat is the latest in a string of feuds between different factions of the Mandela family.
In one of the most damaging episodes, Mandela's oldest male heir – his grandson Mandla – exhumed the bodies of three of Mandela's children from Qunu and moved them to the nearby village of Mvezo, where Mandla had built a visitor centre dedicated to his grandfather.
As Mandela lay in hospital on life support a year ago, a rival family faction led by Mandla's aunt, Makaziwe, won a court order for the bodies to be re-exhumed and returned to Qunu.
Two weeks after Mandela's death, South African newspapers reported that Makaziwe had changed the locks on the Qunu house to keep Mandla out and had written him a letter ordering him to remove his dogs from the property.
Makaziwe's lawyer did not answer phone calls and Mandla's spokesman declined to comment on the letter.
Madikizela-Mandela's lawyer said deputy chief justice Dikgang Moseneke, the will's main executor, had acknowledged receipt of the letter but gave no further details.
Comments

BARCELONA,  (Reuters) – Spain mounted a sweeping anti-terror operation yesterday after a suspected Islamist militant drove a van into crowds in Barcelona, killing 13 people before fleeing, in what police suspect was one of multiple planned attacks.

BRIDGEWATER, N.J./WASHINGTON,  (Reuters) – President Donald Trump yesteday decried the removal of monuments to the pro-slavery Civil War Confederacy, echoing white nationalists and drawing stinging rebukes from fellow Republicans in a controversy that has inflamed racial tensions.

(Reuters) – Venezuela will hunt down and jail leaders of violent protests that have rocked the country since April, its new top prosecutor said yesterday, a day before a hate crimes law was expected to be approved despite fears that it will be used to crush dissent.

JOHANNESBURG, (Reuters) – South African police have put a "red alert" on the country's borders to prevent any attempted flight by Zimbabwean first lady Grace Mugabe, who is accused of assaulting a model in a Johannesburg hotel with an electric cable.
WASHINGTON,  (Reuters) – The United States and Japan will step up their defense cooperation to deal with the threat from nuclear-armed North Korea as tensions in East Asia remain high, officials from the two allies said yesterday.