RALEIGH, N.C.,  (Reuters) – The hanging death of a black teenager in a small North Carolina town will be probed by the Federal Bureau of Investigation, the agency said on Friday, after his family questioned a finding by local authorities that it was suicide and his mother pleaded to know, "Was my son lynched?"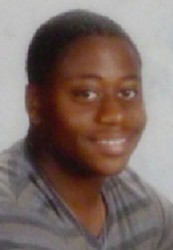 Lennon Lacy, 17, was found in August hanging from a swing set in a mobile home park in Bladenboro, which has a population of about 1,700 some 150 miles (240 km) southeast of Charlotte.
Lacy's family and the North Carolina chapter of the National Association for the Advancement of Colored People (NAACP) pushed for the probe, citing concerns about how the case was handled and suspicions he might have been murdered.
His mother, Claudia Lacy, said she did not think her son, whom she described as shy, would end his life "in such an exposed space, hanging from a swing set in plain view" of trailer homes.
"We don't know what happened to my son three months ago, and suicide is still possible. But there are so many unanswered questions that I can't help but ask, 'Was he killed? Was my son lynched?'" his mother was quoted as saying in an article on Friday in the U.S. edition of The Guardian newspaper.
Reverend William Barber, president of the North Carolina NAACP chapter, said in a statement he hopes the FBI will be able to "crack the small-town code" of the community as it looks into the case.
Barber said Lacy had a relationship with an older white woman that was well known in the community, and that his body was found in a part of town that blacks had in years past avoided for fear of violence.
Around the Web