MIAMI, (Reuters) – For a handful of Cuban-Americans, President Barack Obama's new Cuba policy wasn't much of a shocker.
For months, they quietly advised the White House in hopes of shaping a new policy towards the communist-run nation.
"A lot of what the president announced is what we, and others in Miami, have been doing for a long time," said Felice Gorordo, co-founder of Roots of Hope, a non-partisan group of Cuban-American university students and young professionals.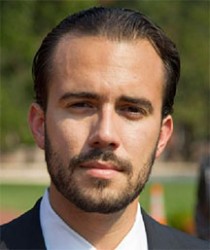 Their mission: closer contact with the island to build mutual understanding – a point of view that's often at odds with their parents and grandparents.
But they offer much more than policy advice. Obama is counting on this organization, and others like them, to help pave the way for his new policy that includes measures from promoting private sector entrepreneurship, to modernizing the island's telecommunications infrastructure and restoring access to U.S. banking services.
"There is a clear understanding in the White House that politically they are going to have to focus on and cultivate the younger generation of Cuban-Americans who are mobilized and out there supporting the president's decision," said Frank Mora, a Cuba scholar at Miami's Florida International University, and a former top Pentagon official for Latin America in the Obama administration.
Obama is going to need that support as he faces opposition from his Republican rivals and the Cuban-American political establishment that opposes closer ties with Cuba.

ESTABLISHING ROOTS
Gorordo co-founded Roots of Hope in 2002 while studying government affairs at Georgetown University after a visit to Cuba where he was inspired by the number of educated youths hungry for change. The group first gained notice in Miami in 2009 when it got behind a controversial peace concert in Havana by Colombian rocker Juanes who lives in Miami. Now, it says, there are some 9,000 members, a Miami office and three staffers.
As far as politics is concerned, the organization said it is bipartisan. Indeed, its leaders added, not all its members support normalization of relations with Cuba. Members include second-generation Cuban-Americans born in Miami, as well as recent arrivals from Cuba.
"We are not here to push political agendas. We are seeking to be a platform for anyone who cares about a better future in Cuba," said Raul Moas, the group's director.
Still, while respectful of their parent's bitter memories, they say it's time to move on.
"The pain is real," said Gorordo. "We inherit this baggage and carry it like a backpack. It gives us the ability to empathize with our parents' struggle, and we also know when to take off that backpack in order to see the change we all desire."
Roots of Hope's main focus is what they call "people-to-people connectivity" with the island. It sends smart phones to Cuba. It encourages Cuban-Americans to visit the country and reconnect with lost relatives and discover their heritage.
They have also worked with Silicon Valley executives at Google, Twitter, Facebook and Apple to improve digital services in Cuba, where the Internet is strictly limited by the Cuban government. It was, for example, instrumental in helping Google win U.S. permission in August to make its Chrome browser available to users in Cuba.
"In order to be able to advance you have to be able to engage," said Gorordo, 31, a former White House fellow in 2011-12 who is also chief executive of Clearpath, a tech company for online immigration filings.
The Obama administration confirmed its involvement with Roots of Hope. It has consulted with the organization on "the kinds of action they thought might contribute to greater openings in Cuba," said Bernadette Meehan, spokesperson for the National Security Council, the president's advisory body on foreign policy.
Around the Web