DAR ES SALAAM, (Reuters) – Tanzanian President Jakaya Kiwete's office suspended a senior energy ministry official on Tuesday, the third political casualty of a corruption scandal that has rocked the east African nation.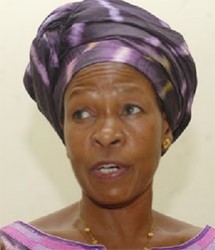 Tanzania is estimated to have 53.2 trillion cubic feet (tcf) of gas reserves off its southern coast. But its energy sector has long been dogged by allegations of graft which have now led Western donors to delay aid and weakened Tanzania's currency.
Eliakim Maswi, permanent secretary in the ministry of energy and minerals, was suspended a day after Kikwete sacked a senior cabinet minister over the graft allegations.
"The Chief Secretary … has temporarily suspended Mr Eliakim Maswi … to pave way for investigation of allegations against him," the president's office said in a statement.
Maswi was among senior officials accused by parliament last month of fraudulently authorising the transfer of at least $122 million of public funds to a private company.
The accusations led 12 international donors to warn they will only pay outstanding pledges of budget support worth nearly $500 million to aid-reliant Tanzania if results of an investigation into the issue are published and action is taken.
Kikwete said on Monday he had dismissed Anna Tibaijuka, minister of lands, housing and human settlements development, for accepting a $1 million payment from a Tanzanian businessman linked to a controversial energy deal.
Attorney General Frederick Werema resigned on Dec. 17, becoming the first political casualty in the scandal.
Government officials have denied any impropriety in the transfer of funds.
The funds came from an escrow account held jointly by state power company TANESCO and independent power producer IPTL and went to IPTL's owner, Pan Africa Power (PAP) in 2013.
Kikwete on Monday defended the transfer of funds despite ordering the investigation, the findings of which were submitted to parliament last month, saying there was no wrongdoing by government officials in the deal and PAP said the payment was legal.
Energy Minister Sospeter Muhongo is under investigation over his role in the graft scandal and Kikwete said he would take appropriate action after the conclusion of the probe.
Around the Web