When Richard Pybus, the new director of cricket, goes about his promised review of the systems designed to produce international players for the West Indies, a good place to start would be with the Indian example.
Like every other, the West Indies Cricket Board (WICB) uses age-group and 'A' teams to expose likely talent to international competition. Up to a point, it has achieved its aim. The point at which it starts to unravel is the cross over from one to the other; it has been precisely the opposite with India.
Over the past four years, the West Indies have used over 70 hopefuls in Under-19 and 'A' teams. Of these, 14 have graduated to either Tests or ODIs; without exception, the few who have initially prospered have subsequently waned, even faded away.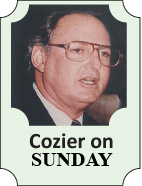 Adrian Barath, aged 19, was the youngest batsman to mark his Test debut with a hundred, against Australia in Brisbane four years ago; another followed in an ODI against Sri Lanka in Colombo a year later. Here was an aggressive opener for the long-term future. Now he can't maintain a place in the Trinidad and Tobago team.
Kirk Edwards also started off with a hundred in his first Test, against India in Dominica in 2011. Later in the year came another, against Bangladesh in Dhaka.
No need to worry about No.3 following the decline of Ramnaresh Sarwan, then? Wrong. Since a string of failures in England in 2012, he has had just three Tests, all on the current tour of New Zealand courtesy of injuries to others.

Keiran Powell, the tall, elegant left-handed opener, scored his first Test hundred against New Zealand in 2012 and joined illustrious company four months later with hundreds in each innings of a Test in Bangladesh. His highest score in 15 innings since is 36.
Davendra Bishoo, the crafty little leg-spinner, was named the International Cricket Council (ICC) Emerging Cricketer of the Year in 2011; he hasn't played a Test since April 2012 and is no longer a certainty for Guyana.
Delorn Johnson, a fast bowler with the advantages of height and left-handedness, dismissed 17 India 'A' batsmen at an average of 13.29 each in 2012; he hasn't maintained those heights since.
There are others on what is a lengthy list but you get the drift.
The comparisons with India should be a helpful guide for Pybus.
Over the past two years, India 'A' have had two series against West Indies 'A', at home last October in addition to the 2012 contest here. The overall record is 3-2 to the West Indies in both four-day and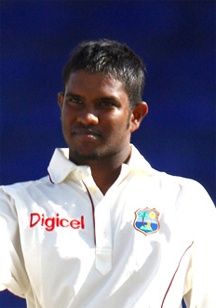 one-day matches.
Of the Indians involved, Cheteshwar Pujara, Rohit Sharma, Ajinkya Rahane, Shikhar Dhawan, Bubaneshwar Kumar and Mohammed Shami have all since made seamless transitions into the Test team.
On the evidence of the 'A' team's 2012 trip, nothing of the sort seemed likely. Only Pujara (who averaged 50 in the three 'Tests') showed the potential since confirmed by his average of 66.25 in 17 Tests, featuring an unbeaten double and five single hundreds.

Sharma, who belted 209 off Australia in an ODI last year and belatedly entered the Test team with successive hundreds against the West Indies last November, averaged 21 in the three 'A' 'Tests'.
Rahane's average was 10.33, Shikhar Dhawan, the ball-beating left-hander opener whose 187 off 174 balls against Australia in Mohali last March, was Test cricket's most brutal debut innings, scraped together 122 runs in seven innings on tour.
Nor were these the only young Indians who West Indians, from first-hand observation, reckoned had no chance of developing into the dominant Test batsmen they have become.
In the 2011 official Test series, Virat Kohli and Murali Vijay were so gun-shy against bodyline fast bowling they were blown away by Ravi Rampaul and Fidel Edwards. Kohli averaged 15.2, Vijay 12.
The transformation since then has been as striking as the deterioration of their West Indian equivalents.
With his early history, Pujara's current Test record is not particularly surprising. On the evidence of their tribulations in the Caribbean, more unexpected has been the evolution of Kohli into one of the contemporary game's finest young batsmen, with five Test and 17 ODI hundreds already to his name, and Murali into the established opener.
Pujara, Kohli and Rahane are 25, Sharma 26. The feared repercussions from the lamented retirements of Sachin Tendulkar and Rahul Dravid have been quickly forgotten.
Such development could only occur with a combination of commitment of the individuals themselves to diligent practice, the overall input of perceptive coaching and the preparation of players with plenty of traditional cricket on proper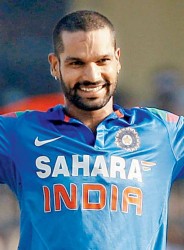 pitches.
The Indian Premier League (IPL) intervenes for six weeks a year but does not detract from what still is, even for a public sold on the razzamatazz of Twenty20 cricket, the game recognized as the ultimate test of national strength.

To ensure that the Kohlis, Pujaras and host of emerging players remain engaged in domestic first-class competitions, the Indian board prohibits players seeking selection from participating in Australia's Big Bash, South Africa's Ram Slam, the Caribbean Premier League (CPL) and the other franchise tournaments now established in every cricketing point on the planet.
It would be unreasonable to expect Pybus to totally follow the Indian model; his brief is confined by several factors, not least a shortage of finance. Circumstances are also different in other areas.
For all that, the WICB needs to get its priorities right in supporting his recommendations and not bin the most vital, as they did with the P.J.Patterson report.
Otherwise, West Indies cricket will sink further into the abyss of mediocrity.
+++++++++++++++++++++
Comparisons, according to the accepted maxim, are odious; they are inevitable in sport, not least cricket, statistically based as it is.
No sooner than Sachin Tendulkar's emotionally frenetic retirement rekindled debate over who was the better batsman between himself and Brian Lara, than Jacques Kallis' more unassuming departure raised the topic of his all-round credentials against Sir Garry Sobers'.
It is a futile, purely subjective exercise. Kallis and Sobers were from different generations; only by the unsatisfactory means of their figures can they can they be properly judged against each other.
The numbers are (Tests only): Sobers, 93 Tests, 8,032 runs, average 57.78, 235 wickets, average 34.03. Kallis, 166 Tests, 13,289 runs, average 55.37, 292 wickets, average 32.65.
Suffice it is say that Sobers, personally and without any argument, would be my first choice in an imaginary all-time team above any one dimensional contender; for the same reason, Kallis would be No.1 in a composite team from his time, above Tendulkar, Lara, Dravid, Warne, Muralitheran or anyone else.
As a bit of meaningless fun, here are two methods used to determine the Sobers-Kallis argument.
The internet site, HowSTAT!, simply subtracts bowling average from batting average to give it rating points. By that system, Sobers' 23.75 rates him just above Kallis at No.2 with 22.72 (Imran Khan is well back in third with 14.88).
Mark Williams, formerly with the British High Commission in Barbados, MCC committee member and avid fan, has a slight variation on that method, dividing batting average by bowling average. Again, Sobers edges it – 1.6979 to 1.6958.
Help any? I thought not. Ends.
Comments

LONDON, CMC – West Indies will go head-to-head with nemesis Ireland in their quest reach the International Cricket Council (ICC) 2019 Cricket World Cup, after being installed in Group A of the World Cup qualifiers in Zimbabwe starting in March.

BRIDGETOWN, Barbados, CMC – West Indies captain Jason Holder says planning has already begun for the International Cricket Council (ICC) World Cup qualifiers in March as the Caribbean side looks to book its spot in the 2019 one-day showpiece in England.

National lightweight champion, Dexter 'Cobra' Gonsalves will look to shake off some rust when he returns to the ring Saturday night at the Cliff Anderson Sports Hall on the 'Bad Blood' card.

With his historic 2017 campaign officially in the rear view mirror, star athlete Daniel Williams and his coach, Johnny Gravesande have their sights set on an even better 2018 season.

A High Court judge has granted an interim injunction restraining the TT Table Tennis Association (TTTTA) from taking any further action pursuant to its decision to select players Aaron Wilson and Yuvraaj Dookram for the Commonwealth Games.