The Ministry of Sport will look to intensify its role regarding anti-doping measures and further educate athletes, federations and coaches about the list of banned substances on the World Anti-Doping Agency (WADA) list.
So said Minister of Sport, Dr. Frank Anthony on Friday.
His comments were made following revelations that power lifter, Gumendra Shewdas tested positive for banned stimulants during the World Sub Juniors and Juniors Powerlifting Championships in Killeen, Texas last August.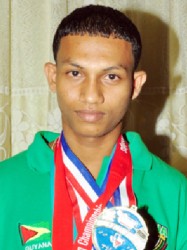 "Like everybody else in the country, we at the Ministry are very disappointed but one of the things that we have to do, is up what we are doing with the anti-doping measures," said Dr. Anthony.
"We have had an anti-doping committee in Guyana for some time now and they have been in direct collaboration with the Regional Anti-Doping Agency.
"What we will do is up that kind of work and perhaps do more testing of athletes in and out of competition so that we don't have this kind of embarrassment again but these tests are very expensive as well."
Dr. Anthony added:"These tests cost about $US600 so if we are going to increase the testing we are doing, there is going to be a cost to that but we will have to do it because we have to make sure that athletes who are going out there to represent us are clean and are not using any banned substances because this can cause us great embarrassment."
Shewdas' 'A' sample of urine tested positive for Methylhexaneamine and Oxilofrine on October 21 at the WADA accredited laboratory in Cologne, Germany. The 18-year old who lifted gold at the championships and became Guyana's youngest world champion was then stripped of his achievement and banned for two years.
The cash strapped Guyana Amateur Powerlifting Federation (GAPF) was also fined 2000 Euros (GY$551,000) for the infringement.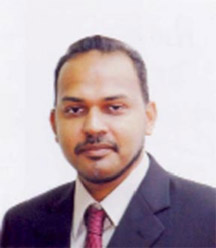 Shewdas is the first local athlete to test positive and receive a ban and according to Anthony, this will bring all local athletes under the microscope.
"This will bring all athletes from Guyana under scrutiny so we have to teach coaches what to do because in his case if he was genuinely on a medication they were exemptions that were available all they had to do was declare it so that people know up front.
"We have to further enlighten the coaches and the federations of the long list of the banned stimulants, we will be running some educational sessions to make sure that all coaches and athletes are aware and understand what to ingest.
"In fact we will post the list on our website so they can go there and see the list," declared the Minister of Sport.
"What we have to do is education, prevention and random testing which brings me back to another thing, we need to compile a data base of athletes that represent us and do random testing, we have to be more rigid with our anti-doping measures in Guyana and we have to be more educated."
Notes: Methylhexaneamine is a stimulant that has moved up the banned list in the WADA. It is used mainly as a fat burner. It was first created to be used as a Nasal Decongestant, but its fat burning potential was discovered and soon found its way into many brand name supplements, according to online sources.
Oxilofrine is a stimulant of the amphetamine class that was developed to treat hypotension (low blood pressure) in people who do not respond to conventional treatment. Oxilofrine is thought to increase adrenaline production, boosting endurance, focus, alertness and heart rate and increasing oxygenation of the blood.
Oxilofrine is found in its anti-doping code in "stimulants: section S6" in section "b: specified stimulants". Wada states: "A specified substance is a substance which allows, under defined conditions, for a greater reduction of a two-year sanction when an athlete tests positive for that particular substance."
It goes on to say: "Specified substances are not necessarily less serious agents for the purpose of doping than other prohibited substances, and nor do they relieve athletes of the strict liability rule that makes them responsible for all substances that enter his or her body.
However, there is a greater likelihood that these substances could be susceptible to a credible non-doping explanation."  Oxilofrine is the same substance that USA sprinter Tyson Gay was banned for. (Emmerson Campbell)
Comments

Guyana Amazon Warriors completed a last over four- wicket victory over the Barbados Tridents to keep their chances of qualifying for the playoffs alive in this edition of the Caribbean Premier League (CPL) on the back of opener, Chadwick Walton at the Guyana National Stadium, Providence, last evening.

LONDON, CMC – West Indies part-time off-spinner Kraigg Brathwaite has been reported to the International Cricket Council for having a suspect bowling action, following the Caribbean side's humbling innings and 209-run defeat at Edgbaston here Saturday.

BIRMINGHAM, England,  CMC – Under-fire West Indies captain Jason Holder has urged his players not to lose confidence despite their embarrassing innings defeat inside three days in the day/night opening Test at Edgbaston.
(Reuters) – Spanish fourth seed Garbine Muguruza played flawlessly to crush Simona Halep 6-1 6-0 in a one-sided women's final at the Cincinnati Open yesterday.

Future Stars continued their meteoric rise on the 'street football circuit', defeating Back Circle 1-0 to clinch the 3rd Annual Xtra Beer 'Ballers in the Summer' Street Football Championship on Saturday.