Pro Am initiative returns to the CASH on January 26
Fight fans get ready, Pro Am boxing is scheduled to return to the Cliff Anderson Sports Hall (CASH) on January 26.
Dubbed 'Berbician Invasion', the 31st edition of the Guyana Fight Night Pro Am initiative is scheduled to be headlined by knockout artist, Derrick 'Lights Out' Richmond 3(3)-1-1 and former world rater Howard 'Battersea Bomber' Eastman, 47(37)-12(2)-0 for Richmond's national super middleweight title.
In the main supporting bout, boxer/brawler, Gladwin Dorway 4(4)-1-0 will match gloves with slugger Kelsie George 0-6(2)-2 in a six-round middleweight bout.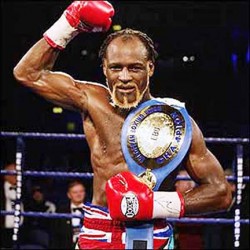 Also the undercard, organisers from the Guyana Boxing Board of Control (GBBC) will pit new sensation, Richard Williamson 3(1)-4(2)-0 against David Thomas 1(1)-3(1)-0 in a four-round super featherweight contest.
The first professional bout of the event will see undefeated welterweight, Laured 'Nightmare' Stewart 2(1)-0-0 taking on journeyman, Cassius' Classy' Matthews 5-8(4)-2. The Stewart/Matthews fight is scheduled for four rounds.
Richmond, Eastman, Williamson, George and Dorway all hail from the Ancient County.
The hard hitting 23-year old Richmond who has a TKO victory over CABOFE middleweight champion, Edmond DeClou before knocking out James Walcott on Boxing Day to lift the then vacant national super middleweight belt, will look to continue his winning ways against the 43-year old battle tested 'Battersea Bomber' who has lost six of his last seven fights.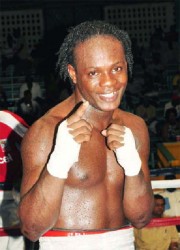 Despite having his best days behind him, Eastman who has fought former and current world champions, Bernard 'The Executioner' Hopkins, William Joppy and Andrew 'Six Head' Lewis still has what it takes to pound out a victory as he proved in his last fight against Mark Austin last August.
An all-out brawl is envisaged.
The professional fights will become official when the contracts are signed next week.
Names of the pugilists who will match gloves on the amateur segment of the card will be announced subsequently.
Tickets will cost $1000 and the first bell is scheduled to sound at 20:00hrs. (Emmerson Campbell)
Most Read This Week