Den Amstel, North East La Penitence reach Inter-ward final
Den Amstel and North East La Penitence will face off in the grand finale of the Mayor's 79th birthday anniversary seven-a-side inter-ward knockout tournament following wins in the semi-final round at the Den Amstel Community ground, West Coast Demerara on Sunday.
The feature semi-final fixture witnessed Den Amstel overcoming South Sophia by a 2-1 margin through goals from Travis Hilliman and Jeffrey Perreira. On target for the losers was Shemroy Arthur.
In the second semi-final fixture, North East La Penitence, led by strikes from Andrew Murray Jr. and Travis Grant,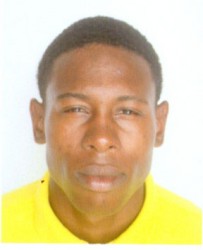 brushed aside North Sophia by a 2-0 score. In the earlier quarterfinal stages, Den Amstel edged Kitty on sudden death kicks after normal time ended with the scores locked at 1-1.
Hilliman netted for the eventual winners while Wendell St. Hill scored for the losers. North East La Penitence was made to work in their quarterfinal encounter, scraping past Pouderoyen 2-1. Murray Jr. and Randolph Wagner netted for the winners.
South Sophia defeated Uitvlugt 1-0 in the third quarterfinal matchup. Arthur etched his name on the scorer's sheet for the winners. In the final quarterfinal, North Sophia got past Sara Lodge 1-0 through an Anthony Sancho strike.
The final will be held at the same venue on January 26. The winners of the event will receive $100,000, the championship trophy and hampers donated by Ricks and Sari Agro Industries while the runners-up will pocket $50,000, the second place trophy and hampers from Ricks and Sari Agro Industries.
Other sponsors of the event include Guyana Telephone and Telegraph Company, the Guyana Lottery Company, Giftland Officemax, MACORP, Chris Fernandes, Mark Bender, Jermaine Langevine of White Castle Fish Shop and Trophy Stall.
Most Read This Week