Guyana Football Federation (GFF) President Christopher Matthias yesterday said that the GFF had received the initial proposed list of local based players to select the Golden Jaguars senior and U-23 sides.
The list was submitted on Saturday 14 by the GFF's Technical Committee.
The list was ratified by the Technical Committee headed by GFF Vice President of Technical and Tactical Development Ivan Persaud.
Persaud, coaches Wayne Dover, Linden France, Sampson Gilbert, Bryan Joseph and Denzil Thompson  helped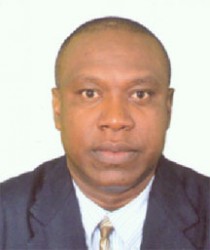 compile the list which contains 50 local players from across the country.
Heading the list with 10 representatives are current GFA/Banks Beer champions Slingerz FC followed by Alpha United with eight members. Buxton United leads the East Coast contingent with four players while Rosignol United also has four players represented.
In the breakdown by association, Georgetown leads the list with 18 players followed by West Demerara with 13 players. The ancient county is represented by seven players while Linden and the East Coast have five players apiece on the roster. Overlooked in the initial list is the East Bank region.
Speaking via telephone, Matthias, during a brief comment, stated that the initial list will be increased going forward as they attempt to create a local pool of players for national honours. He said that the Technical Committee will shortly disclose the criteria that was used to create this initial list.
"The national criteria and policy for selection will be made public shortly so that everyone will know what they need to work towards in order to make the respective national teams," said Matthias.
He further stated "It's not about travelling, it's about competing and becoming a formidable competitor in the football world. If the player(s) don't perform, he/she will be replaced, if the coaches don't perform, they too will also be replaced."
Questioned if foreign players once eligible will be considered for selection, Matthias said "Of course, once they fulfill the technical and tactical criteria for selection."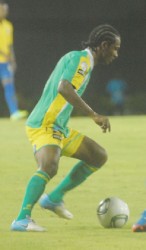 The complete 50 man proposed list submitted are Les Critchlow, Delroy Ferdinand, Sheldon Holder, Anthony Belfield, Daniel Wilson, Joshua Brown, Trevon Lythcott, Andre Hector, Jamaal Harvey, Nickel Fraser, Delwyn   Fraser, Devon Dennis, Clive Andries, Delon Lanferman, Quason McAulay, Clive Nobrega, Michael            Pedro, Clarence Huggins, Jermaine Grandison, Eon Alleyne, Rondell Hutson, Errol Davis, Delon Charter, Richie Richards, Jahaal Greaves, Dwayne Lawrence, Colin Nelson, Dwight Peters, Hubert Pedro, Alloysious Edwards, Vurlon Mills, Keoma Sullivan, Keon Norville, Amos Ramsay, Lyliton Ramsay, Leonardo Adams, Kester Jacobs, Dwayne Jacobs, Darius Frank, Jason Cromwell, Colwyn David, Malcolm Wilson, Delroy Fraser, Travis Henry, Roncy Caleb, Chris Camacho, Bevon Mosely, Mark Wronge, Andrew Murray Jr. and Teon McDonald.
Notable exclusions from the list include Anthony Abrams, Gregory Richardson, Travis Grant, Jermaine Junior, Odel Williams, Stellon David, Royan Morrison, Randolph Wagner, Sceyon Hope, Jeffrey Perreira, Domini Garnett, Solomon Austin, Quincy Madramootoo, Quincy Adams, Keoma Gravesande, Antony Abrams (Santos), Omallo Williams, Konata Manning and Eusi Phillips. Major clubs unrepresented on the initial list include Santos, Pele, Topp XX and Grove Hi-Tech.
Comments

Guyana Amazon Warriors completed a last over four- wicket victory over the Barbados Tridents to keep their chances of qualifying for the playoffs alive in this edition of the Caribbean Premier League (CPL) on the back of opener, Chadwick Walton at the Guyana National Stadium, Providence, last evening.

LONDON, CMC – West Indies part-time off-spinner Kraigg Brathwaite has been reported to the International Cricket Council for having a suspect bowling action, following the Caribbean side's humbling innings and 209-run defeat at Edgbaston here Saturday.

BIRMINGHAM, England,  CMC – Under-fire West Indies captain Jason Holder has urged his players not to lose confidence despite their embarrassing innings defeat inside three days in the day/night opening Test at Edgbaston.
(Reuters) – Spanish fourth seed Garbine Muguruza played flawlessly to crush Simona Halep 6-1 6-0 in a one-sided women's final at the Cincinnati Open yesterday.

Future Stars continued their meteoric rise on the 'street football circuit', defeating Back Circle 1-0 to clinch the 3rd Annual Xtra Beer 'Ballers in the Summer' Street Football Championship on Saturday.