Twenty-four top amateur boxers have been shortlisted to commence training today for upcoming championships.
According to Technical Director of the Guyana Boxing Association (GBA), Terrence Poole, the pugilists will start training at the National Park from 05:00hrs this morning and 16:00hrs this afternoon at the Andrew 'Six Head' Lewis Gym with goals of representing Guyana at a local Goodwill Tournament, the South American Games and the World Youth Games.
"The GBA has shortlisted a squad of boxers in preparation for some tournaments in 2014"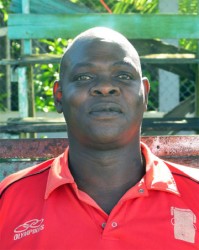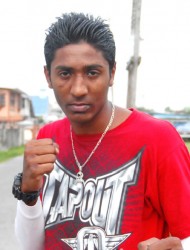 Poole told Stabroek Sport yesterday. "First we will start with our Goodwill Tournament scheduled for the 14th, 15th and 16th of February at the Cliff Anderson Sports Hall."
We already have commitments from Jamaica, Barbados and Trinidad and Tobago."
On the international championships, Poole added "we have the South American Games scheduled for March in Chile where the GBA will be sending a team of boxers, we also have the Youth World Championships in April in Bulgaria.
There is also a host of other international competitions that we are hoping to be a part of thats why we have shortlisted a squad of boxers, both male and female, 22 males and two females. All the boxers have a chance to represent Guyana at those championships."
The shortlisted male Simon Pures are: Imran Khan and Dennis Thomas of the Guyana Police Force Gym. Clairmont Gibson, Eon Bancroft, Bert Braithwaite, Desmond Amsterdam, Trevon King, Ron Smith, Omar Charles, Mark Marshall, Markember Pierre of the Guyana Defence Force (GDF) Gym.
Stephan Chan, Dawani Lampkin, Junior Henry and Septon Barton of the Forgotten Youth Foundation (FYF) Gym. Stephan Gouveia and Orin Bancroft of the Harpy Eagles Boxing Gym. Stephan Nedd, Anandram Dharamraj and Jason Barker of Republican Gym and Michael April and Travis Fraser of Tiger Eye Gym
The females shortlisted are Dwon Thompson (GDF) and Theresa London (FYF).
The pugilists will be under the watchful eyes of Poole, Sebert Blake, Wincel Thomas and Cuban coach, Francisco Hernandez Roldan.
Comments

A resurgent Guyana Amazon Warriors side completed a comprehensive seven wickets victory over the out-of-sorts St Lucia Stars to cruise to their second consecutive home win in the Caribbean Premier League (CPL) at the Guyana National Stadium, Providence, last evening.

BARCELONA,  (Reuters) – Barcelona are suing Neymar for 8.5 million euros ($10.00 million) for breach of contract as they want him to return the bonus he was paid when he signed a new five-year deal just nine months before joining Paris St Germain, the Spanish club said yesterday.
(Reuters) – Cristiano Ronaldo will have to serve his five-match ban for pushing a referee after the Spanish sports court (TAD) rejected Real Madrid's appeal against the length of the suspension, Spanish media reported yesterday citing court officials.

A 90th+3 minute strike secured Western Tigers a 1-1 draw with Georgetown Football Club (GFC), when the Corona Beer Invitational Football Championship continued on Monday at the GFC ground, Bourda.

Despite concluding the CONCACAF u15 Boys Championship with only one victory from four matches, Guyana Football Federation (GFF) President Wayne Forde said, he is delighted with the team's overall performance.