The Guyana Table Tennis Association (GTTA) has committed itself to participating in several regional and international engagements this year and has shortlisted a number of players to prepare for possible selection on the various representative teams.
According to a release from the secretary of the GTTA, Linden Johnson, his association plans to participate in the 19th Caribbean Cadet and Junior Table Tennis Championships in Cuba in April, the 9th Caribbean Pre Cadet and Mini Cadet Table Tennis Championship in Aruba in July, the  Commonwealth Games in Scotland in July/August, the 56th  Senior Caribbean Table Tennis Championship in Barbados in August, the Youth Olympic Games in China  in August,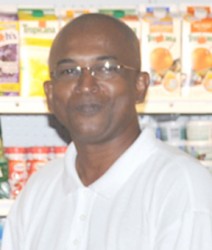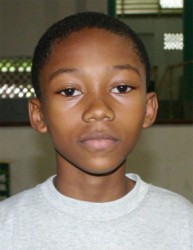 the Inter Guiana Games and the Central American and Caribbean Games in Mexico in November.
In the case of the Youth Olympic Games in China, the GTTA will be represented by Chelsea Edghill who has been granted one of the five wild card spots allocated to the Guyana Olympic Association (GOA) while the Senior Caribbean TT Championships in Barbados will be used as a qualification tournament for teams looking to compete at the CAC Games in Mexico, Johnson, who is also the national coach, told Stabroek Sport yesterday.
He disclosed that the players shortlisted have been invited to meet with the GTTA executives on Friday at the Cliff Anderson Sports Hall from 5pm to discuss preparation for the upcoming championships and also to discuss the commencement of the GTTA's team league tournament for which some 20-odd teams have so far confirmed participation said Johnson.
The players shortlisted are:Kaysan Ninvalle, Niron Bissu, Isaiah Layne,(mini cadets); Jeremy Singh, Khalil Ninvalle, Vicente Henry, Amit Mookram, Tyriq Saunders, Terrence Rausch, Brandon Jaikarran, Navendra Persaud, Yeudistir Persaud (pre cadets); Joshua Butts, Nicholas Lawrence, Sheldon Atherley, Alex Hopkinson, Elishaba Johnson, Kyle Edghill, Rajiv Muneshwar, Miguel Wong, Stephan Sankar, Nicholas Lawrence, Sheldon Atherley, Alex Hopkinson ,Scott Garraway, Aaron Persaud ,Anil Jonas, Nicholas Harrison, Khalid Gobin, Jerome Mitchell, Jordan Conway, Sandor Kanhai, Kareem McKenzie, Stefan Corlette, Kevon Corbin, Sunil Logan, Shemar Britton, Joseph Johnson, Bryton Murray, Joshua Lalbachan, Jamaal Duff, Reon Miller, Denzel Duff, Symeon Matthews and Stephan Sankar (cadets/juniors); Brandon Baldie, Brad Belle, David Duncan, Carl Handy, Brandon Belle and Denzel Hopkinson (21 years and under), Christopher Franklin, Joel Alleyne, Gibran Sarfraz, Paul Meusa, Paul David, Colin France,  Rono Joseph, Jonathan Sankar, Zach Gonsalves, Nigel Bryan, Matthew Khan and Orin Hickerson (Men);
Nevaeh Clarkston, Abigail Martin (mini cadets), Priyanna Ramdhani, Simran Bissu, Brittney Bunbury, Aneka Phillips, Salenas Jackman (pre cadets), Davonna Bess, Priscilla Greaves, Kristie Lopes, Joylyn Conway, Chelsea Edghill, Jewel Todd, Anna Joao, Angeli Persaud (cadets/juniors), Trenace Lowe, Natalie Cummings, Jody-Ann Blake, Petal Bennett-Denny, Akeicia Nedd, Jody-Ann Blake and Desiree Lancaster (Women).
Comments

A resurgent Guyana Amazon Warriors side completed a comprehensive seven wickets victory over the out-of-sorts St Lucia Stars to cruise to their second consecutive home win in the Caribbean Premier League (CPL) at the Guyana National Stadium, Providence, last evening.

BARCELONA,  (Reuters) – Barcelona are suing Neymar for 8.5 million euros ($10.00 million) for breach of contract as they want him to return the bonus he was paid when he signed a new five-year deal just nine months before joining Paris St Germain, the Spanish club said yesterday.
(Reuters) – Cristiano Ronaldo will have to serve his five-match ban for pushing a referee after the Spanish sports court (TAD) rejected Real Madrid's appeal against the length of the suspension, Spanish media reported yesterday citing court officials.

A 90th+3 minute strike secured Western Tigers a 1-1 draw with Georgetown Football Club (GFC), when the Corona Beer Invitational Football Championship continued on Monday at the GFC ground, Bourda.

Despite concluding the CONCACAF u15 Boys Championship with only one victory from four matches, Guyana Football Federation (GFF) President Wayne Forde said, he is delighted with the team's overall performance.