Ministry not in a position to assist Shewdas
—Dr Anthony tells National Assembly
Culture Minister Dr Frank Anthony yesterday said that the ministry was not in a position to assist power lifting champion Gumendra Shewdas who was found guilty of a doping infringement last year because the ministry was not aware of the hearing.
"When the hearing and back and forth correspondence were going on, we were not aware. The hearing was already happening and the sentence was already passed… I guess we have to learn from these things," Dr Anthony said.
He was at the time responding to questions raised by APNU MP Christopher Jones in the National Assembly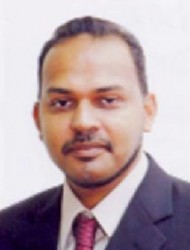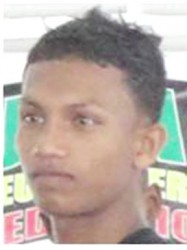 who asked if Guyana has an anti-doping committee and whether the committee conducts tests on local athletes going  into regional and international competitions.
Last year, 18-year-old Shewdas was named Guyana's youngest world champion after he won a gold medal in the 53 kg sub junior class at the World Power lifting Championships in Killeen, Texas United States of America.
He, however, subsequently had his title stripped and was banned for two years by the International Powerlifting Federation (IPF) after he tested positive for the banned stimulants Oxilofrine and Methylhexaneamine. He was also fined €2000 ($551,000).
Dr Anthony informed that there is an anti-doping committee in Guyana with five members which is chaired by Permanent Secretary within the Ministry, Alfred King, who is also a director of the Regional Anti-Doping Committee in the Caribbean. He added that the four other members of the committee were selected by their respective organizations.
"We also have Dr Karen Pilgrim from the Guyana Olympic Association, Dr Navendra Rambarran who represents the medical community, Alisha Roach from the President Youth Award Programme and Pierre DeRoy who represents the NGO community," he said.
Asked how the committee members were selected, Dr Anthony said that the various organizations selected them in 2012 after the ministry would have written to them asking them to identify persons suitable to sit on the Anti-Doping Committee.  He added that several functions of the committee include, educating persons about anti-doping, helping to educate and assisting national organizations
According to the minister, systematic testing was being done in Guyana since 2007 and in 2013, of the 122 persons who tested negative, there was one positive test. "Power lifters have been tested since 2008 and we have had different persons being tested over a period of time, but in 2013 we had three [power lifters] being tested, with one being positive."
Jones also questioned if the individual who tested positive was the same individual who represented Guyana last year at powerlifting and what steps the ministry have since taken.
Dr Anthony said that certain procedures have to be followed by the International Powerlifting Federation who carried out several tests during the competition. "…That sample was taken and divided into two parts…Sample A was sent to a certified lab one month after and when they tested the sample they found that it contained a stimulant. That stimulant could have been, and that is the athlete's defense, can also be used as a nasal decongestant.
"The athlete has complained that prior to the competition he did have a runny nose and he used a substance. If he was well aware of the procedures and his coach and the officials that were with him, what they had to do was to inform the people conducting the competition…the federation did not ask for that exemption and therefore when the sample was taken and they found this stimulant, one of the things that happened was that they said he was doping," Dr Anthony explained.
He told the gathering that the individual was invited for a hearing but, "apparently neither he nor the organization had the money to take him to the hearing and therefore he was never given a hearing. He waived the sample B and by default he was accused of doping."
He argued that if the procedure was followed and the exemption was asked for, "then we would not have been in this position we are in right now."
Most Read This Week