Four more teams advanced to the quarterfinals of the Guyana Amateur Basketball Federation (GABF) Road to Mecca tournament, after second day action at the Cliff Anderson Sport last Sunday.
On the back of a brilliant performance by Shane Webster 24 points, 14 rebounds and three  blocked shots, Amelia's Ward Jets (84) handed Black Sharks (32) the night's largest margin of defeat winning by 52 points.
The Jets, who ended the first quarter with an 18 points lead, took full advantage of the early break completing the first half with a 48-19 advantage against the Sharks. Emmanuel Archibald and Parish Cadogan scored 13 and 10 points respectively as their team recorded a comfortable win in their first game of the tournament. Jovrell Fraser scored more than half his team's total, scoring 17 points and pulling down six rebounds to go along with his three steals in the defeat.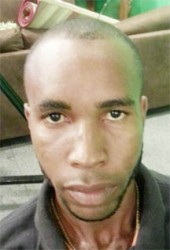 Pepsi Sonics (95) crushed Canje Knights (46) by 49 points as the Berbice team failed to recover from a horrible first quarter. Captain of the Pepsi Sonics team Jason Squires had a  triple double of  26 points, 12 rebounds and 13 steals. He also had seven assist for good measure.
Squires' team mates Kerwin Jackson, Collis Pluck and Junior Lovell scored 14, 12 and 11 points respectively to conclude a great team effort.
Kevon Emanuel's effort of 17 points, 20 rebounds and eight steals was not enough for the Knights who managed only 46 points.
In the closest game of the night, Victory Valley Royals (66) managed to edge Plaisance Guardians (58) by eight points in a see saw match. The first quarter ended with the Royals holding a four point lead over the Guardians who then took the lead by 10 points at the end of the first half as Colvin Nurse (25 points) begin to score at will. By the close of the third quarter both teams were playing their best basketball and  the quarter ended with the Guardians (49) still holding the lead though by a mere two points.
Harold Adams saved his best for last to ensure his team came out victorious he finished with 23 points 18 rebounds and five steals receiving support from Alwyn Rodney (10 points, two rebounds and three  steals) and Dwight Cooper (nine points, eight rebounds and three steals).
The final game of the night was won by Trinity Grid Holding (TGI) Pacesetters (72) who got the better of Half Mile Bulls (52) by 20 points. Randy Richardson (19 points, 11 rebounds and a solitary steal), Travis Burnette (13 points, two  rebounds and seven steals) and Keith Tute (12 points, two rebounds and one steal) were the  outstanding performers for TGI Pacesetters  while Michael Turner and Mark Rose were the principal scorers for Half Mile Bulls with 11 and 10 points respectively.
The competition continues Sunday with quarterfinals games at the Cliff Anderson Sports Hall from 6pm.
Caption: captain and top scorer for Pepsi Sonics Jason Squires
Comments

Guyana Amazon Warriors left a packed house heartbroken after folding to the Jamaican Tallawahs by two runs in a thrilling final over, as they began their home leg of this year's Caribbean Premier league (CPL) with a school boyish display, last evening at the Guyana National Stadium, Providence.

DUBAI, England, CMC – Reigning champions West Indies Under-19s will be part of history, when they kick off their title defence of the ICC Youth World Cup (YWC) against hosts New Zealand Under-19s.

Guyana ended their Group-F campaign in the CONCACAF Boys U15 Championship on a winning note, edging St.

BIRMINGHAM, England, CMC – A day that started brightly ended in typical uncertainty for West Indies, after Alastair Cook and Joe Root plundered hundreds to give England an early hold on the historic first Test on Thursday.
BASSETERRE, St. Kitts, CMC – A strong all-round performance from Javeor Royal propelled Jamaica Under-19s to a four-wicket victory over ICC Americas Under-19s in the Regional One-day youth tournament on Thursday.