Manager of the Guyana team Alvin Johnson said that his side was not in any way worried about facing the Steven Jacobs led Combined Campuses and Colleges (CCC) in round four of the West Indies Cricket Board (WICB) Regional four-day tournament, despite the all-rounder's knowledge of his birth country's  strength and weaknesses.
Johnson, who spoke to Stabroek Sports yesterday prior to the national team's departure to the land of the Flying Fish explained that a "proactive approach" will be taken against CCC who are headed by the 25-year-old Guyanese all-rounder.
"CCC is always been playing better cricket than they are given credit for," said Johnson, pointing out that their opponents are not regularly given their due for the quality of cricket that they bring to the table, while expressing enthusiasm ahead of Friday's match which he expects to very competitive.

Acknowledging the fact that Jacobs over the years has exhibited good leadership skills at the various levels, it is expected that the all-rounder will be capable of systematically phasing out his birth country's strengths and weaknesses.
"The advantage that CCC has is that their leader (Jacobs) is a very calculated Captain who knows our (Guyana) team strengths and weaknesses and he will be seeking to exploit them if given the chance," Johnson said.
Jacobs, the former West Indies Under-19 skipper was appointed Captain of the CCC team ahead of this year's Regional fixtures and has so far been having a good run in his role as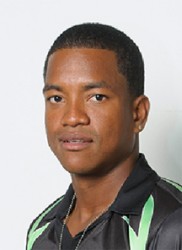 skipper in the 50-over format but is currently under the hammer with his team in last position in the 4-day points table with 10 points, while Guyana hovers immediately above them with 13.
The all-rounder who spoke to this newspaper soon after his appointment earlier in the year explained that his sole criteria for accepting the CCC captain's role was to afford himself the opportunity to better hone his leadership skills while using his stint to help catapult his boyhood dream of one day leading his birth-country of Guyana.
Despite this secret weapon in the CCC camp, Johnson reminded that Guyana also has a secret weapon in their skipper, the returning Leon Johnson who was unfortunately sidelined by a Grade 2 injury to the knee during a practice game and was forced to sit out of his team's opening three rounds but is now back to full fitness.
He was elated about the left-hander's return also describing him as a tactical leader.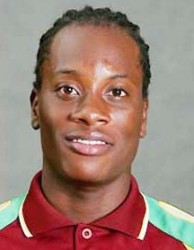 "I have a lot of respect for Johnson (Leon) as a tactician and him coming back to lead the side will be a boost for batting department as well as him knowing the possible approach likely to be taken by Jacobs is a plus," said the manager.
With Johnson's return to the team, the manager noted that his tactical expertise will play a critical role in this encounter given the fact the both players share good relationships on and off the field. He expects that the two teams will have a lot of strategies up their sleeves during the possible four days of play.
Both players have represented their country at the various levels with Johnson being the more senior of the two after being selected for the West Indies at the Test and ODI levels. However they both are well oriented with each other's methodology and will look to pull out all the stops in this all important encounter. Guyana will face CCC in a day/night match on Friday March 21 to 24 at the Three W's Oval, Bridgetown, Barbados.
Comments

Regal Masters, Speedboat and Trophy stall Angels emerged champions of their respective categories in front of a packed Zeeburg Community Centre Ground, East Bank Essequibo Sunday in the Guyana Floodlight Softball Cricket Association (GFSCA) Mike's Pharmacy, Nauth Motor Spares and Trophy Stall softball tournament.

KINGSTON, Jamaica,  CMC – Jahmar Hamilton slammed his sixth first-class hundred, but Raymon Reifer fell agonisingly short of his second, as West Indies A moved into a superior position against England Lions in the second "Test" yesterday.

Bent Street was crowned the inaugural Magnum Mash Futsal champions after they defeated Sparta Boss 3-2 on penalty kicks Sunday night at the National Gymnasium, Mandela Avenue.

Coach of the Guyana Jaguars cricket team, Esuan Crandon, says that he is pleased with his side's showing in the ongoing Cricket West Indies (CWI) Regional Super50 festival.

The karatekas were on fire Sunday at the Association do Shatokan Karate – Guyana (ASK-G) National Karate Championships at the Young Men's Christian Association (YMCA) Thomas Lands with the adult brown and black belts taking over the floor with some surprising and stunning performances in the Kata event.