Footballers need more conditioning for international level – Lyndon France
Guyana Football Federation (GFF) Technical Development Officer Lyndon France said more work needs to be done at the club level to educate players about the impact of physical conditioning on performance, if they are to compete internationally.
"There is a need for improvement. FIFA research materials state that players need a VO2 max (maximal oxygen uptake) of around 60 to be able to cope with the modern game and have excellent powers of recovery," France said in an exclusive interview with this newspaper following the GFF National Team physical.
"Of the 29 players that we would have tested, only eight players fell between 56 and 59 and that is generally the level for central defenders who do not have to do lot of running," he said. "Generally it is not understood in Guyana how related physical conditioning is to performance and as a result, I do not think that enough work is being done at the club level with players," the long-serving GFF official said.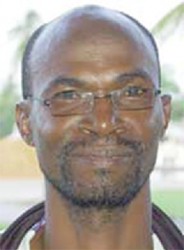 France asserted that while more work needs to be done at the club level, it is the federation as the governing body that needs to educate the respective club coaches about what is expected at this level of play.
Quizzed about the criteria that will be used to narrow down and eventually select the members of the side, France said,  "We will look at the technical ability of the players, the physical evaluation of the players and as well as the mental factor of the players."
Regarding the expected timeframe for the side to start their training and to be encamped, France said while it is expected to be soon, no date has been set as the tournament is in May.
Most Read This Week