Benjamin Mekdeci claimed the category-A title while Shomari Wiltshire was crowned the category-B champion when the Kraft Junior Skill Level Tournament sponsored by Toucan Industries concluded at the Georgetown Club on Camp Street yesterday.
Mekdeci claimed the title following respective victories over rivals Akeila Wiltshire and Alex Melville. Akeila Wilshire claimed the second spot,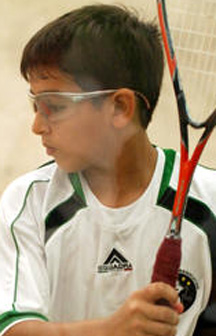 defeating Melville who finished third 11-5, 11-6, 4-11, 7-11 and 11-3.
In category-B, Wiltshire would walk way with the title, defeating Michael Phang in straight sets 11-8, 12-10 and 11-8. Phang for his efforts finished second in the division while Alexander Cheeks and Daniel Islam finished third and fourth respectively.
In other results, Michael Alphonso defeated Gareth DaSilva 11-1 and 11-0 to clinch the category-E title. Rounding out the division in second and third places respectively were Madison Fernandes and Necheaniyah Levans.
Reza Ali claimed the category-F title, defeating Liam Carpenter in straight sets 11-1 and 11-0. Finishing in second and third places respectively in that division were Kirsten Gomes and Tome' Reise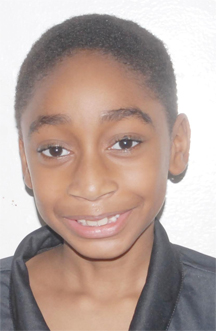 In category-G, Nadine Jairam sealed the title, defeating eventual second place finisher Kamir Khan in straight games 11-9 and 11-8. Completing the division in the third position was Chad DeAbreu.
Anthony Islam was crowned the category-C champion while Michael Ramroop, Jael Gaskin and Savannah Mendes finished second, third and fourth respectively.
In category-D, Brandon Debidin was crowned the champion whilst Gianni Carpenter, John Phang and Demetrius DeAbreu finished second, third and fourth correspondingly.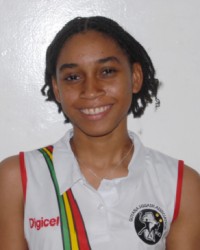 In the special awards section of the presentation ceremony, Nikita Harding and A. Islam were adjudged to be most improved girl and boy respectively while Akeila Wiltshire and Mekdeci were adjudged to be the most outstanding girl and boy respectively.
Comments

A resurgent Guyana Amazon Warriors side completed a comprehensive seven wickets victory over the out-of-sorts St Lucia Stars to cruise to their second consecutive home win in the Caribbean Premier League (CPL) at the Guyana National Stadium, Providence, last evening.

BARCELONA,  (Reuters) – Barcelona are suing Neymar for 8.5 million euros ($10.00 million) for breach of contract as they want him to return the bonus he was paid when he signed a new five-year deal just nine months before joining Paris St Germain, the Spanish club said yesterday.
(Reuters) – Cristiano Ronaldo will have to serve his five-match ban for pushing a referee after the Spanish sports court (TAD) rejected Real Madrid's appeal against the length of the suspension, Spanish media reported yesterday citing court officials.

A 90th+3 minute strike secured Western Tigers a 1-1 draw with Georgetown Football Club (GFC), when the Corona Beer Invitational Football Championship continued on Monday at the GFC ground, Bourda.

Despite concluding the CONCACAF u15 Boys Championship with only one victory from four matches, Guyana Football Federation (GFF) President Wayne Forde said, he is delighted with the team's overall performance.