Alpha United edge GDF 2-1 in GFF Premier League
Alpha United, on Sunday overcame the Guyana Defence Force (GDF) 2-1 when the Guyana Football Federation (GFF) National Premier League continued  at the Georgetown Football Club (GFC) ground, Bourda.
Grenadian import Kithson Bain would open the scoring for the CFU side through a fifth minute strike to the bottom of the net from the top of the penalty box.
The army side would level the scoreline eight minutes later through superb left footed volleyed effort from Desford Williams which flew into the left hand side of the net, after collecting a cross left sided free kick inside the centre of the area.
Alpha almost retook the lead in the 41st minute but Andrew Murray Jr. was denied by the GDF custodian from three yards out within the right side of the 18 yard box.
Scorer of the Alpha's opening goal, Bain should have pushed the 'Hammers' back into the lead in the 57th minute, slashing his right footed effort from inside the centre of the box just wide of the left corner, with only the goalkeeper in his path after collecting a Dwight Peters left sided pass.
Alpha's custodian Ronson Williams would deny GDF from taking the lead in the 65th minute as he dived at the legs of nippy winger Delwyn Fraser within the left side of the penalty area to smother the impending his shot.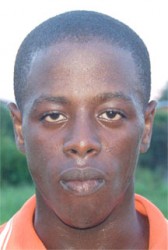 GDF would fashion another great opportunity four minutes later which almost broke the deadlock as a towering Selwyn Isaacs header from within the centre of the 18 yard box, flew just wide of sneaking into the left hand corner following a perfectly placed right sided corner kick.
The end however would begin for the Army side as captain Kenard Simon was sent off in the 72nd minute after picking up his second bookable offence. The resulting sending off would change the complexity of the fixture as Alpha began to impose their statistical advantage.
They would quickly capitalise as Manasseh Primo netted the go-ahead winner six minutes later, finishing his right footed attempt into the back of the net from inside the centre of the box after latching on a Gregory Richardson 30 yard missile that came crashing off the crossbar.
Their victory would be marred as head coach Wayne Dover was ejected from the technical area for showing dissent to the official.
In the opening affair, BK Western Tigers was defeated by Linden side Winners Connection by a 3-1 score while Riddim Squad overcame Santos by an identical score line in the second fixture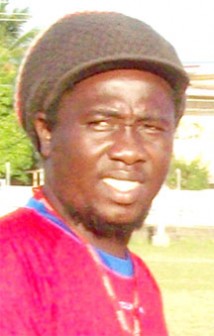 of the triple header.
At the Den Amstel ground, East Coast of Demerara side Buxton United went down to home side Den Amstel Porknockers by a 3-0 margin.