Old rivals Fruta Conquerors will face off against Pele FC today in the quarter-final round of the Namilco sponsored Fruta Conquerors One Love Knockout Festival at the Tucville Community Centre ground.
An exciting doubleheader is planned, but the match between hosts Fruta and Pele is expected to be a pulsating showdown, set for 8 pm.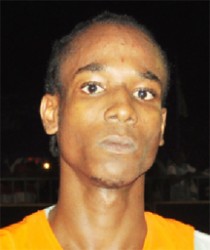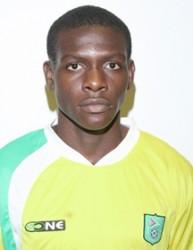 Crushing Pouderoyen FC 3-0 in their opening match, the home side will look to their feared foursome: Eon Alleyne, Dwayne Lawrence, Jermaine Junior and Kareem Knights for another inspired showing, if they are to seal a berth in the final four.
Made to work in their 2-0 win over Bakewell Topp XX in their event opener, Pele will need an improved performance from the likes of Deon Alfred, Okeene Fraser and Calvin Shepherd if they are to overcome the Tucville unit and progress to the semi-final stages.
Calvin 'Fluman' Allen, in a pre-match comment said, "Preparation is excellent, so we expect to get some good results to follow. Pele is a team that we all know play a good brand of football similar to the way we play. So we have a very good idea of what to do to shut them out and open them up."
"What is important is execution. When you have two good teams playing whoever executes better will win. I expect to come out victorious because we have been putting in the hard work and will reap the reward for the work we have been putting in," he said.
In an invited comment, Pele Coach Barry Myers said, "We have been training and just come off a game. The players will have certain amount of [conditioning] and confidence going into this match-up. Within now and then, we will work on the finer things and hopefully get it right."
He also said: "We will have a good game and hopefully, we get a clean game and the better team will prevail. Generally, we have good games and the crowd should come out and see high quality football. Good tactical football will be played."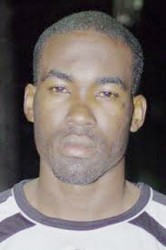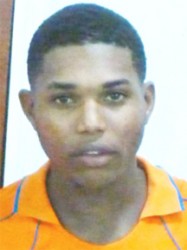 In the opening fixture at 6 pm, Riddim Squad will engage Campbellville giants Camptown FC in an eagerly anticipated showdown.
Edging Santos by a 1-0 score line in their opener, the Mocha side will look to their band of brothers; the Hopes, Stewarts and the Ramsays to propel them to victory when opening whistle sounds.
However, Camptown plans to continue their title aspirations following their penalty shoot-out win over NA United and will bank on the trio of Reshawn Sandiford, Troy Prescod and Devon Forde to get them over the line when physicality commences.
Meanwhile, Lloyd Millington, coach of Riddim Squad, said, "…In recent time we have not gotten good results against [that team]. We will have to work a bit harder and put out extra work against them."
"We coming for a victory. Even though we got a couple of key injuries, the players we got will do the job. Some of the youths are stepping up," he added.
Comments

LONDON, CMC – West Indies will go head-to-head with nemesis Ireland in their quest reach the International Cricket Council (ICC) 2019 Cricket World Cup, after being installed in Group A of the World Cup qualifiers in Zimbabwe starting in March.

BRIDGETOWN, Barbados, CMC – West Indies captain Jason Holder says planning has already begun for the International Cricket Council (ICC) World Cup qualifiers in March as the Caribbean side looks to book its spot in the 2019 one-day showpiece in England.

National lightweight champion, Dexter 'Cobra' Gonsalves will look to shake off some rust when he returns to the ring Saturday night at the Cliff Anderson Sports Hall on the 'Bad Blood' card.

With his historic 2017 campaign officially in the rear view mirror, star athlete Daniel Williams and his coach, Johnny Gravesande have their sights set on an even better 2018 season.

A High Court judge has granted an interim injunction restraining the TT Table Tennis Association (TTTTA) from taking any further action pursuant to its decision to select players Aaron Wilson and Yuvraaj Dookram for the Commonwealth Games.