WHILE the high-flying T20 stars were in Dhaka, mounting their eventual anti-climatic defense of the world title joyously won in Colombo two years earlier, Darren Bravo and Keiran Powell were back in the Caribbean, watched by a couple of nut-sellers and a smattering of diehards in the understated first-class tournament, seeking to restore long held expectations that they are two future pillars of West Indies batting.
Bravo, at 26, is a year older than Powell. Both are left-handers who carry the unmistakable stamp and effortless evidence of class. The heady hopes around them are based on previous performance, Bravo's more so than Powell's.
It is recent inconsistency and, in Bravo's case, a hint of personal distraction, that is cause for concern. So too is their struggles since the last international series against India and New Zealand to rediscover their best in the inter-territorial and international Fifty50s in February and March and in the subsequent four-day contests now in their run-up to semi-final qualification.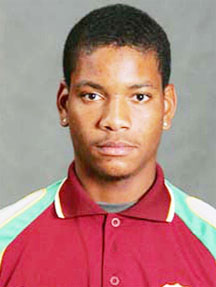 Bravo's match-saving 218 against New Zealand in Dunedin in December was, by some distance, the longest of his five Test hundreds; the other two have been in Bangladesh, two in India. It spanned over nine and three-quarter hours, occupied 416 balls and halted a sequence of 10 innings without a 50. It seemed reconfirmation of Steve Waugh's early prediction that Bravo "is world cricket's next superstar, no doubt."
A few days later, a wrist injury ruled him out of the next Test – just the third he has missed in the 27 since his debut in Sri Lanka, in November 2010 (eye problems accounted for his absence from the other two in the home series against the Black Caps 18 months earlier).
Within three weeks, he abandoned New Zealand and headed back to Trinidad for "personal reasons". They were unexplained and, given his subsequent shortage of runs, inevitably fanned speculation as to what they were.
Friday's 61 against Guyana was the third time he had passed 50, in 18 innings in the Caribbean over the past three months (five in the Pro50, four in ODIs against Ireland and England, ten first-class). This is a shadow of the player he was and surely can be once again.
The return home of his elder half-brother, Dwayne, immediately after the World T20 was bound to be of comfort but Dwayne is off again for another season in the Indian Premier League (IPL) that starts this week. His celebrated cousin, Brian Lara, is always near at hand to offer encouragement and advice.
No book research is required to make the connection with Lara. Born in the same Santa Cruz area of north Trinidad 20 years after the most entertaining batsman of his generation, young Bravo's similarity stretches beyond their left-handedness.
There is an unmistakable physical and facial likeness; Bravo's mannerisms at the crease and his strong, elegant off-side strokeplay repeatedly cause us commentators to stifle the inevitable Lara identification.
Their identical records after their first 12 Tests was stuff for Ripley's 'Believe It or Not' – 941 runs, average 47.05.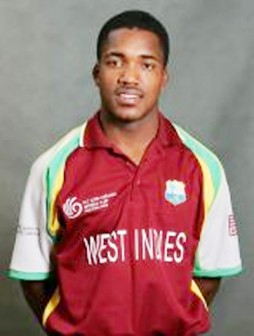 The insatiable Lara then went into overdrive to end with more runs (11,912) and more hundreds (34) than any other West Indian and, of course, his unimaginable 400 not out record.
Inevitably, Bravo hasn't kept that kind of pace. A high average of 52.5 after 13 Tests has slipped to 44.48 after 27, useful but undoubtedly less than his capability.
There is no question that he will be slotted in at No.4 for the three Tests in June against a patently stronger, more united, better led New Zealand than the team beaten in both Tests and four of the five ODIs on their 2012 visit; he is simply too good not to be.
Even so, time is running out for him to put together the major innings or two in Trinidad and Tobago's remaining matches – three if they get to the final – that would stimulate the self-belief presently lacking.
Nor is it in the short-term that West Indies cricket needs him; he is young enough to look forward to at least another 10 years as the batting leader once the over-30s, Shivnarine Chanderpaul, Chris Gayle and Marlon Samuels, depart.
Powell's case is based on less persuasive data than Bravo's; his average after 20 Tests since his debut against India in Roseau in 2011 is, well, average, 28.11.
The first of his three hundreds, 134 against New Zealand in Antigua in 2012, was in an opening partnership of 254 with Chris Gayle; two more followed two Tests later against Bangladesh in Dhaka, one in each innings.
It placed him among West Indian batting giants who had done the same – Headley and Walcott (each twice), Weekes, Sobers, Kanhai, Rowe, Greenidge. Optimism was understandably high; it swiftly waned in his next 15 innings, the highest 48.
While his scores for the Leeward Islands have perked up in the current domestic first-class season (four over 50 in eight innings, the highest 91), team coach Ridley Jacobs, the former Test keeper, has let him know in no uncertain terms that he expects more from him.
"He has a lot of work to do," Jacobs said leading into the last qualifying round match against 2013 champions Barbados. "He has not been what we are looking for at times, not very consistent, and that is what we are looking for from the top and from the captain. He needs to be consistent in every aspect, catching, batting, just everything."
It was a warning in flashing lights for the sixth Test player from the tiny island of Nevis (108 square miles, population 13,000). His 14 in the Leewards' meltdown against Barbados on Friday was no help to his cause; other top-order batsmen offer the selectors alternatives for the Tests against the Black Caps.
The strongest is 29-year-old Kirk Edwards whose nine Tests have brought him two hundreds and an average of 39; his case is bolstered by two hundreds in four innings for Barbados this season.
For all his indifferent return in 19 Tests (average 21.84), Edwards' teammate and captain, Kraigg Brathwaite, keeps on churning out runs at domestic level with a Chanderpaul regularity; he is yet only 21.
And what about Kieron Pollard? Is he forever to be a short format batsman?
These are imminent question for the selectors. The challenge now for Powell, and for Bravo as well, is of character rather than ability. The outcome is critical to West Indies at a time of scarcity of quality young batsmen.
Around the Web