Riddim Squad overcame Sunburst Camptown by a 3-1 score line in their quarterfinal showdown when the Namilco sponsored Fruta Conquerors One Love football festival continued at the Tucville Community Centre ground on Friday.
Amos Ramsay opened the scoring for the Mocha based side in the 10th minute, through a left footed strike from the right side of the penalty area, which took a deflection off Camptown defender and nestled into the bottom right corner.
An own goal in the 33rd minute would level the score line for the Campbellville side as a Reshawn Sandiford strike took a sharp deflection off the body of a Riddim Squad player and ended up in the bottom of the goal.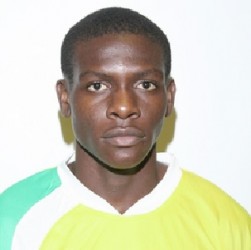 Riddim Squad would retake the lead 12 minutes later as Sceyon Hope rifled his right footed volley into the top left hand corner after latching onto a failed clearance by the Camptown backline inside the area.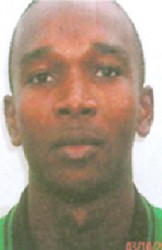 Their semi-final berth would be sealed in the 62nd minute compliments of a superbly taken Steffon Ramsay freekick from 26 yards out.
Awarded the spot kick following an infringement outside the centre of the box, Ramsay would curl his right footed effort into the right hand side of the woodwork to seal their berth in the semi-final round.
Comments

By Romario Samaroo One week prior to the start of the West Indies Super50 cup, the Guyana Jaguars yesterday released their 14-man squad which features five new faces.

The decision by the Guyana Olympic Association (GOA) to give a monthly stipend to a number of athletes and coaches must be commended.

Chairman of selectors for the national cricket team, Rayon Griffith, has emphasized the importance of fitness and the inclusion of players who are regarded as 50 overs 'specialists' as key elements to the Guyana Jaguars limited overs run.

By Noelle Smith Swimming officials from Guyana and Suriname will have to wait another month for Switzerland based international body, FINA, to assign a representative to facilitate a training programme here in Guyana.
Guyana Jaguars opener Chandrapaul Hemraj, who topped the Jaguar's batting run chart during their unbeaten run this season without registering a century says he is not bothered about it and many will follow once he gets the first.