SAN JUAN, (Reuters) – Boxer Felix "Tito" Trinidad, who grossed nearly $90 million during his championship career in the ring, is in economic ruin, just like his native Puerto Rico, according to court documents.
The boxer and his father, Felix Trinidad, Sr., who trained him throughout his career, lost some $63 million through investments linked to Puerto Rico government bonds, papers filed on Thursday in San Juan Superior Court show.
Trinidad and his father are seeking an injunction to halt San Juan-based Popular Securities, a brokerage arm of Puerto Rico's biggest bank, Banco Popular, from collecting a $2.9 million debt.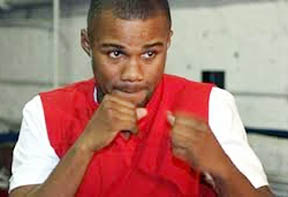 The injunction request included a complaint filed with the Financial Industry Regulatory Authority, in which the Trinidads accused their financial adviser, Jos? "Pepe" Ramos, of making risky investments without their consent or knowledge.
"The accusations by the Trinidad family are false and the truth will come out when this case is aired in the pertinent forum," Ramos said in a written statement.
During Trinidad's glory days in the ring, in which he compiled a record of 20-1 with 16 knockouts in the Welterweight, Light Middleweight and Middleweight classes during the late 1990s and early 2000s, Puerto Rico's economy was growing by as much as 3 percent a year. Its government bonds were rated as investment grade.
But Trinidad, like hundreds of other wealthy Puerto Rico investors, lost millions when those bonds headed south last September as investors became alarmed over the U.S. territory's $70 billion debt load, sputtering economy and inability to balance budgets. Total capital and assets held in Puerto Rico mutual funds shrank by roughly $6 billion during 2013 and they posted losses totaling almost $2.4 billion, according to the Office of Financial Institutions Commissioner.
The Trinidads accused Ramos of making investments without their consent or knowledge and misleading them about the level of risk involved in the investments, according to the FINRA complaint.
Nearly all of Trinidad's net worth was invested in Puerto Rico government bond funds, according to the documents. Ramos has been the boxer's financial adviser for years while working at many of the largest brokerages in Puerto Rico, including UBS and Wells Fargo.
"It's a difficult situation, and we are addressing discussing the issue in the appropriate forums," Trinidad told El Nuevo Dia newspaper on Friday. "Once again the people of my beloved Puerto Rico have shown me great support and affection."
In a statement, Popular Securities said "we regret this situation has wound up in the courts, and we reiterate once again that we are willing to find a mutually satisfactory solution for both parties. As Puerto Ricans, in Popular we have great affection for Felix "Tito" Trinidad."
Comments

MOUNT MAUNGANUI, New Zealand, CMC – West Indies Under-19s' title defence ended in shambles with a heavy 76-run defeat to South Africa Under-19s, but controversy accompanied their disappointing exit from the ICC Youth World Cup here Wednesday.

NEW DELHI, India, CMC Superstar Chris Gayle headlines several top-tier West Indies players who will join over 1 000 players in the highly anticipated Indian Premier League auction scheduled for month end.

BELFAST, Ireland, CMC Two-time former 50-overs champions West Indies maybe the highest seeded side in the ICC World Cup qualifiers but they hold no terrors for minnows Ireland.

With only one day remaining for the registration process of the Guinness Greatest of the Streets West Demerara/East Bank Demerara zone, approximately 24 teams have submitted their participation forms for the qualifying stages.

Coach of the already crowned champions of the 2017/18 edition of Cricket West Indies Regional four-day first-class championships, Esaun Crandon, has suggested that there will be little tinkering to the squad set to take on the Trinidad and Tobago Red Force in their final round match, which begins at the Guyana National Stadium tomorrow.