An exciting doubleheader will end the semi-final stage of the Namilco sponsored Fruta Conquerors One Love Knockout Festival which continues today at the Georgetown Football Club (GFC) ground, Bourda.
Experience will battle exuberance when Alpha 'the Hammer' United tackles tournament hosts Fruta Conquerors in what promises to be a humdinger of a showdown at 20:00hrs.
Edging a determined BK Western Tigers side in the quarterfinal round by a 1-0 score line, Alpha will look to reassert their dominance come kickoff time and will look to their capable trident of Gregory Richardson, Dwight Peters and Andrew Murray Jr. to get the job done.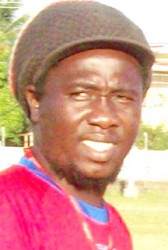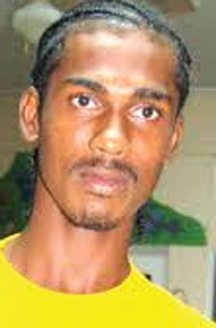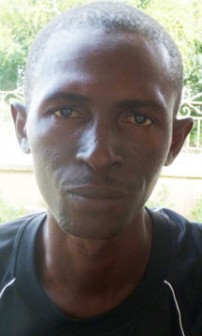 Downing Pele 2-0 in their earlier matchup, the Tucville outfit will look for another clinical showing for their young brigade of Dwayne Lawrence, Eon Alleyne, Jermaine Junior and Jahaal Greaves to overcome the 'Hammer'. Calvin 'Fluman' Allen, coach of Fruta Conquerors during a pre-match comment said:"Preparation coming along smoothly, the players are quite upbeat to be in the semi-final and looking forward to a good battle".
"Like always we expect to be victorious. We are playing the number one team in the country. They have done well at the CFU level and with all due respect to Pele, they are better team. We expect to come out, step up to the plate and give a good account of ourselves," added Allen.
Alpha United coach, Wayne 'Wiggy' Dover during an invited comment said:"We have done our work leading up to this tournament. We started with two wins so far and what is important that we continue to show our defensive work as a unit.
"To date no goal has been scored on us in the tournament and this is a plus because in knockout football we have to keep a clean sheet. The fact that Alpha competing in CONCACAF and winning one nil, people might think that should not be," said Dover.
"A 1-0 on the night we would welcome it because we progress and if we win the final 1-0, I welcome it because we would win the championship. We don't go into every game to win 5-0, that's impossible. We are cognizant that we can't win all the games like that," Dover added.
"Playing against a young team like Conquerors who we have not played in years will be interesting. It is a team that's emerging and have nothing to lose and who want to establish themselves as one of the top sides like before. We will not be complacent, we will be discipline and go out and play to get a good result," declared Dover.
In the opening fixture at 18:00hrs, Riddim Squad will lock horns with the Guyana Defence Force (GDF) in what promises to be a bruising affair.
Downing Vergenoegen giant Slingerz 1-0 in their final eight matchup, the army unit will require an improved showing led by the likes of Eusi Phillips and Fraser siblings Delwyn and Delroy Fraser come kick off time, if they are to seal a final's berth.
However, Riddim Squad will be fancy their chances following their 3-1 defeat of Camptown and depend on their family ties of the Hopes, the Stewarts and the Ramsays to power them to victory.
Lloyd Millington, coach of Riddim Squad during an invited comment said "Preparation going reasonably, not how we would like but reasonably. We are hoping to get a couple of players available that was injured but that is pending the training to see how they look.
"We know the opponent and we suffered a tough loss to them recently in the GFF league so we know that we have to up our game. We have just stick to the game plan and we can come out on top.
"Nobody would come this far and want to settle for less. We are going all out for the victory and coming to give it 110 percent on the night," added Millington.
Comments

LONDON, CMC – West Indies will go head-to-head with nemesis Ireland in their quest reach the International Cricket Council (ICC) 2019 Cricket World Cup, after being installed in Group A of the World Cup qualifiers in Zimbabwe starting in March.

BRIDGETOWN, Barbados, CMC – West Indies captain Jason Holder says planning has already begun for the International Cricket Council (ICC) World Cup qualifiers in March as the Caribbean side looks to book its spot in the 2019 one-day showpiece in England.

National lightweight champion, Dexter 'Cobra' Gonsalves will look to shake off some rust when he returns to the ring Saturday night at the Cliff Anderson Sports Hall on the 'Bad Blood' card.

With his historic 2017 campaign officially in the rear view mirror, star athlete Daniel Williams and his coach, Johnny Gravesande have their sights set on an even better 2018 season.

A High Court judge has granted an interim injunction restraining the TT Table Tennis Association (TTTTA) from taking any further action pursuant to its decision to select players Aaron Wilson and Yuvraaj Dookram for the Commonwealth Games.