Coach, Sham Johnny is satisfied with the preparation of Team Guyana but noted there are some areas that needed to be improved ahead of this weekend's CARIFTA Games in the French island of Martinique.
"I am satisfied with their preparation, but there are some areas that need sharpening, they mentally need a bit more, but we are leaving with a lot of expectations."
Johnny made those comments yesterday at the GOA's headquarters ahead of the team's departure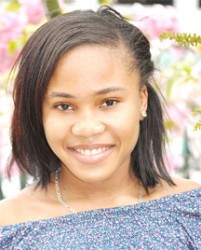 this morning to compete in the 43rd edition of the Games.
The nine members of the squad who will get on  the blocks on Saturday are:-  Jevina Sampson, Natricia Hooper, Avon Samuels, Brenessa Thompson, Kevin Abbensetts, Kade Pearce and medalists at last year's Games, Jason Yaw, Cassie George and Kadecia Baird. Johnny is expecting them to return with medals.
"The squad to some extent was well prepared and I know we will be returning with some hardware. With the team we selected we should have everybody coming back with something around their neck."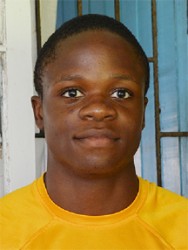 Yaw captured bronze in the Under-18 Boys 400m last year in the Bahamas but is aiming for the top of the podium in Martinique in the 200m and the quarter mile event.
"I am looking to win two gold medals at the Games" Yaw proclaimed yesterday. "I expect Jason to bring home gold medals," Johnny added. "He has what it takes, Jason has to beat himself not to win."
Johnny mentioned similar sentiments about the rest of the athletes especially George and Baird.
Last year, George ran away with a gold (1500m) and silver medal (800m) while the US based Baird claimed a bronze (400m).
Baird who won a gold at the CAC Games and silver at the World Junior Championships in the 400m will surely be aiming to capture a gold. She will also feature in the 200m.
Team Guyana: Under-18 Girls: George (1500m, 3000m and 4x400m), Natricia Hooper (triple jump, 4x400m), Jevina Sampson (200m, 400m and 4x400m) and Avon Samuels (200m, 400m and 4x400m).
Under-18 Boys: Jason Yaw (200m, 400m).
Under-20 Girls: Brenessa Thompson (100m, 200m), Kadecia Beard (200m,400m).
Under-20 Boys: Kevin Abbensetts (100m, 200m), Kade Pearce (High Jump, Triple Jump).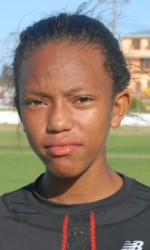 Officials: Sham Johnny (Head Coach), Glenton Pantlitz, Shawn Dietz and Matthew Martin the assistants and Mayfield Taylor-Trim (Manager).
Some sponsors for the team includes: Courts, Mings Products and Services, Wartsilla, Sleep In International Hotel, Toucan Industries, the Vieira family and the Conference of Seven Days.
So far, the government's contribution has been the waiver of the ticket and airport taxes.
The contingent is scheduled to return on Tuesday.
Around the Web