BRIDGETOWN, Barbados, CMC – Jamaica captain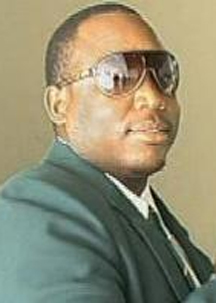 ripped up the form book and gathered his third first-class hundred to fortify his side's position against Barbados in their Headley/Weekes semi-final here yesterday.
Lambert shrugged off his patchy form this season to hit the top score of 121 to be the rock upon which his side built a first innings total of 302 on the second day of the match at Kensington Oval, for a lead of 57. The 33-year-old Lambert reached his hundred from 164 balls, when he slog/swept a delivery from beanpole left-arm spinner Sulieman Benn over mid-wicket for the third of his four sixes.
He put on 114 for the seventh wicket with Dave Bernard Jr that took the steam out of the Barbadians and restored stability to their innings, after they slumped to 140 for six in the first hour after lunch.
Bernard supported with 42, Jermaine Blackwood made 37, John Campbell got 31, and night-watchman Damion Jacobs added 21.
Benn was the pick of the Barbados bowlers with five for 102 from 35 overs, off-spinner Ashley Nurse captured two for 47 from 16 overs and Fidel Edwards took two for 58 from 12 overs. Batting again in their second innings, Barbados reached 18 for one, with Kraigg Brathwaite not out on seven and Shai Hope unbeaten on five.
Left-arm pacer Sheldon Cottrell gave the Jamaicans a further boost, when he had left-handed opener Omar Phillips caught behind for two.
Earlier, Jamaica, starting the day on 52 for one, were dismissed about half-hour before the close, following a pivotal hundred from Lambert that also included a dozen fours from 173 balls in 220 minutes.
Left-handed opener Campbell, who was not out on 25 overnight, was lbw to Benn for 31, essaying a sweep in the first half-hour of the day.
Jacobs frustrated the Barbadians for close to an hour before he was caught at silly-point, leaving Jamaica 98 for three. Jamaica stumbled to 117 for four at lunch, when Andre McCarthy was caught at mid-wicket off Nurse for a duck just before the players left the field.
After the interval, Jermaine Blackwood was adjudged caught at silly point off Benn for 37, with television replays suggesting the ball had struck the turf first. The Jamaicans were on the ropes, when Lambert, on 20, was dropped by Benn, but Carlton Baugh Jr  (10) was run out, backing up too far when the ball ricocheted from the hands of the bowler. Bernard came to the crease and with Lambert they resurrected their side's chances in keeping with the religious holiday being celebrated around the world on the day, with a steady partnership that carried their side to 217 for six at tea.
After the break, they put the Jamaicans in the lead before Bernard was lbw to Edwards, triggering another period of instability that left the visitors wobbling on 264 for nine.
But Lambert farmed the strike in a last-wicket stand of 38 with Cottrell to reach his milestone and earn his side a three valuable batting points, taking their aggregate for the match so far to six, two more than the home team.
Under tournament rules, the side that either wins or accumulates the most points in the semi-final will qualify for the Final of the Tournament which has now been re-scheduled to start next Saturday.
Scoreboard
BARBADOS 1st Innings 245
JAMAICA 1st Innings
(overnight 52 for one)
N. Bonner lbw b Nurse                                                            26
J. Campbell lbw b Benn                                                           31
D. Jacobs c Phillips b Benn                                                      21
J. Blackwood c Phillips b Benn                                                37
A. McCarthy c K. Brathwaite b Nurse                                     0
*T. Lambert c C. Brathwaite b Benn                                    121
+C. Baugh run out                                                                     10
D. Bernard lbw b F. Edwards                                                   42
N. Miller c Carter b Benn                                                            0
J. Taylor c wkp Dowrich b F. Edwards                                     0
S. Cottrell not out                                                                         5
Extras (lb6, nb2)                                                                          8
TOTAL (all out, 93 overs)                                                        302
Fall of wickets: 1-51, 2-67, 3-98, 4-113, 5-125, 6-140, 7-254, 8-255, 9-264, 10-302.
Bowling: F. Edwards 12-0-58-2; Cummins 7-0-33-0 (nb2); Nurse 16-4-47-2; C. Brathwaite 14-4-31-0; Benn 35-13-102-5; Carter 9-1-25-0
BARBADOS 2nd Innings
K. Brathwaite not out                                                                     7
O. Phillips c wkp Baugh b Cottrell                                                2
S. Hope not out                                                                               5
Extras (b4)                                                                                      4
TOTAL (1 wkt, 7 overs)                                                              18
Fall of wickets: 1-10.
Bowling: Taylor 3-0-5-0; Cottrell 3-0-7-1; Miller 1-0-2-0
Position: Barbados trail by 39 with nine first innings wickets standing
Umpires: P. Nero, J. Wilson
Around the Web