Guyana's nine-member team finished with three gold medals and a silver in the 43rd edition of the CARIFTA Games which concluded last night at the Pierre Aliker Municipal Stadium in Fort-de-France, Martinique.
Cassey George secured two gold medals (3000m Open and Under-18 Girls 1500m) while US based Kadecia Baird struck gold in the Under-20 400m and snared a silver in the 200m.
The highly touted Jason Yaw, bronze medalist at last year's Games in the Under-18 Boys 400m, failed to step on the podium in the French island, finishing fourth in the final of the quarter-mile event. Yaw also failed in the qualifying rounds of the half lap event and did not make it to the finals.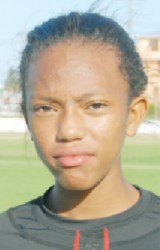 The Guyana Under-18 Girls 4x400m team of Avon Samuels, Natricia Hooper, Cassey George and Jevina Samspon which was favoured to finish among the medals placed fourth in the final of the event. The locals clocked 3:46.23.
Team Jamaica (3:37.65), Bahamas (3:39.65) and Barbados (3:41.90) were the medalists.
In their individual events, Hooper (U-18 Girls triple jump,), Sampson (U-18 Girls 200m, 400m) and Samuels (U-18 Girls 200m, 400m) along with US based Brenessa Thompson (U-20 Girls100m, 200m),Kevin Abbensetts (U-20 Boys100m, 200m) and Kade Pearce (U-20 High Jump, Triple Jump) did not finish among the medals.
The CARIFTA Games was held from April 19 to 21.
This year's Games was been approved by the IAAF as a qualifying Meet for the Youth Olympic Games to be staged in Nanjing, China in August.
The local athletes are scheduled to return today.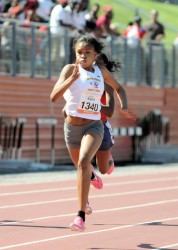 Around the Web