In preparation for the upcoming Demerara Cricket Board (DCB) under-17 tournament, 34 Georgetown players have been invited to a two-day training session to be held at Demerara Cricket Club Ground from 3p.m. today and tomorrow.
Gavin Nedd former national off spin bowler will be conducting the training sessions.
Several national under-17 players are expected to take part in the trials.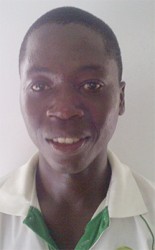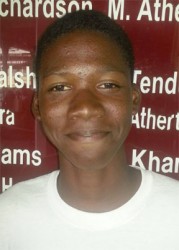 The players are: Sherfane Rutherford, Timothy McCalmont, Raymond Perez, Ronaldo Mohamed, Dorshan Persaud, Juddel McAlister, Clevon McEwan, Ashmead Nedd, Samuel McKenzie, Xavier Smith, Andrew Clifford, Stephon Campbell, Christopher Campbell, Shamar Desouza, Dennison, Evans, Melvin Carter, Romain Muniram, Lovell Parks, Reon Norville, Joshua Persaud, Alphius Bookie, Kurt Lovell, Clarence Baird, Ronaldo McGarrel, Kevin Persaud, Haseeb Hamid, Keishan Singh, Dorshan Persaud, Shawn Gaskin, Chris Niepaul, Ronald Basdeo, Shane Chatooreng, Reaaz Mohamed and Prakesh Debidayle.
For more information players can contact Coach Nedd on telephone number 6179381.
Around the Web