(The Sports Xchange) – LeBron James recorded 27 points and nine rebounds, and a well-rested guard Dwyane Wade finished with 23 points and five assists to lead the Heat to a 99-88 victory over the Bobcats and a 1-0 lead in its Eastern Conference first-round series.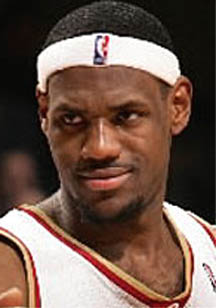 Wade, who missed 28 contests this season and had averaged 22 minutes per game in his final three regular season appearance, played 33 minutes and helped the Heat overcome a second-half deficit to win their 17th consecutive game against the Bobcats.
Charlotte, making only a second playoff appearance in franchise history, has not defeated the Heat since James and center Chris Bosh joined Wade in Miami before the 2010-11 season.
Al Jefferson finished with 18 points and 10 rebounds for Charlotte but suffered an apparent heel injury late in the first quarter and laboured throughout.
– – –
Spurs 90, Mavericks 85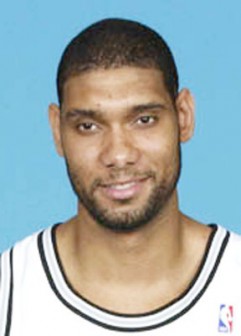 Tim Duncan shook off a third-quarter knee injury and scored 10 points in the fourth as the Spurs defeated the Mavericks in the opening game of their Western Conference playoffs series.
Duncan, who limped off before returning, finished with 27 points while Tony Parker contributed 21 points and six assists as San Antonio used a 14-0 push to erase a 10-point fourth-quarter deficit.
The Mavs missed 12 straight shots down the stretch, scoring just four points – two on free throws – during the final 7:45.
Reserve Devin Harris came of the bench to score 19 for Dallas, who saw leading scorers Dirk Nowitzki and Monta Ellis each score just 11 on 4-of-14 shooting.
Game Two is in San Antonio tomorrow.
 – – –
Trail Blazers 122, Rockets 120 (Overtime)
Damian Lillard scored 31 points and carried the load down the stretch in overtime as the Portland Trail Blazers beat the Houston Rockets in Game One of their Western Conference first-round series.
After Blazers forward LaMarcus Aldridge (46 points, 18 rebounds) fouled out with 1:04 left in overtime, the Rockets appeared set to seize the game.
But Lillard responded with a driving baseline layup through a foul by Houston's Patrick Beverley. The three-point play gave Portland a 119-118 lead.
Lillard converted two more free throws with 17 seconds left that put the Blazers ahead to stay.
Rockets guard James Harden missed a short jumper as the buzzer sounded in overtime after doing the same at the end of regulation. Harden finished with 27 points but missed 20 of 28 shots from the field.
Game Two is set for tomorrow back in Houston.
– – –
Wizards 102, Bulls 93
Starting for the first time in nearly two months, forward Nene poured in 24 points to lead the Washington Wizards to a road playoff win over the Chicago Bulls.
Washington, making their first playoff appearance since 2008, took a 1-0 lead in this first-round Eastern Conference playoff series.
Nene missed two months with a sprained left knee, but returned to appear in four games late in the regular season.
Washington took their initial lead of the second half when Ariza hit two free throws with 4:17 left to make it 88-87, and they built on it from there.
Kirk Hinrich and D.J. Augustin had 16 points each for the Bulls who host Game Two today.
Around the Web