Alpha United head coach Wayne 'Wiggy' Dover stated that he is confident his team will retain its Namilco One Love Knockout title when they faceoff with the Guyana Defence Force (GDF) on Sunday.
Speaking via telephone during an exclusive interview, Dover said:"We are confident of retaining our championship because we have done all the work so far and we wouldn't want to mess up this opportunity by not implementing the stuff worked on.
"I will implore during the training throughout this week that we convert at a high rate. We are also happy to reintroduce Kithson Bain back into the side which is a boost offensively for us. This will allow us to field our strongest team on the night," he said.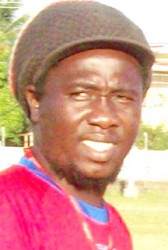 "It is very straight forward that the philosophy of their coach is to give the line and it will be no secret that I will concentrate on taking advantage of it. One part of our strength is our pace throughout the wings and if we are given the opportunity to play through the wings, we will gleefully accept and maximize it."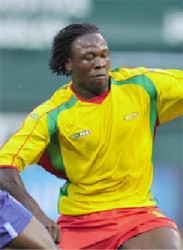 Questioned what threat the army unit will pose to his side, Dover said "If we are not organized defensively on the night, the quickness of the players they have in the forward area will be a threat. We have to be disciplined, organized and try to neutralize them. Once we do that it could be very dangerous when the ball changes hands with them giving us the lines.
"But if we are not as organized we can be on the receiving end on the night. We all know the army have a good team and have organized themselves throughout the last couple of years. They pose a genuine threat and we are cognizant of that, so we have be as organized as we could on the night".
Questioned if the matchup will be a good test in preparation for their Champions League campaign, Dover said:"It is a good test but what I am concerned about is the discipline of some of the guys.
It is a mental thing, in their head they might think it's not as tough as playing internationally and the local teams might not be as intense as the international teams."
Around the Web