Georgetown Cricket Association/Brainstreet Group Under-15 Tournament
In the most anticipated match of the Georgetown Cricket Association/ Brainstreet Group Under-15 Tournament, Demerara Cricket Club (DCC) 'A' lost to Guyana National Industrial Corporation (GNIC) by one run in an exciting encounter.
The numerous spectators witnessed an exhilarating contest as the archrivals of youth cricket in Georgetown fought to the end in their deciding league match. GNIC batted first and was bowled out for 84 off 36.4 overs while DCC 'A' responded with 83 all out in 45.3 overs.
GNIC which relies mostly on its effective batsmen slipped to 42-6 before eventually being dismissed for 84. National Under-15 spin twin Ashmead Nedd 4-20 and Sagar Hathiramani 3-16 joined forces to wreck the powerful batting line-up of the GNIC team as only Paul Thomas 13, Christopher Campbell 11 and Haifa Walters 10 were able to resist the pressure to reach double figures.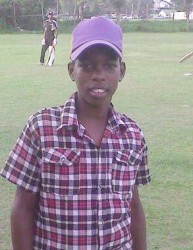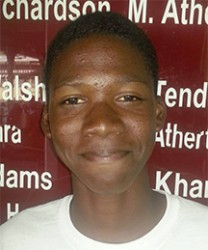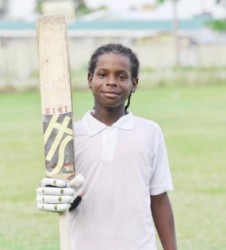 With 85 runs to chase off 65 overs to secure victory, the DCC 'A' batsmen were mesmerized by the off spinning deliveries sent down by David Dick as the spinner claimed 5-12. DCC 'A' lost its most consistent batsman Alphius Bookie for 05 early in the chase as he was brilliantly taken at slip by Thomas off the bowling of Ricky Das. DCC 'A' went to the lunch interval with 43 for 3, with Darion Dickson the set batsman on 30 not out.
After the break, Dickson was bowled by a delivery that kept low from Orlando Ghisiawan (2 for 11), before Dick took control removing Nedd (09), who hit back-to-back boundaries off Dass, and making easy inroads into the tail. The youngsters from the Woolford Avenue-based GNIC team were finally relieved when Dick disturbed the stumps of Junior Phillips 02.
At the Georgetown Cricket Club ground, the home team GCC defeated Bel Air Rubis by three wickets, having bowled out the visitors for 76 which was scored off 27.5 overs, with extras contributing 33 of the visitors' total.
Stephon Wilson took 5 for 25 for GCC, who then reached 79 for 7 from 26.2 overs, thanks to extras which contributed a healthy 34 to their total, and 16 from Joshua Raghubir. Michael Pooran and Vishal Moorchand took 3 wickets each in their failed attempt to cause an upset to the home team.
At the Malteenoes Sports Club (MSC) ground, the home team bowled out Gandhi Youth Organization (GYO) for 158 off 45 overs, with Pradesh Balkissoon 26, Navindra Persaud 25 (2×4) and Ronald Basdeo 22.
Steve Norville took 4-26 and Timothy Mitchell 2-27 for MSC, who in reply reached 159 for 4 off 46.1 overs, thanks to unbeaten innings from Norville and Ronald McGarrell who both made 35 and Arvin Gangadin who made 30. Bowling for GYO, Namit Chaddrang took 2 for 26 in a losing cause.
At Everest, Transport Sports Club batted first and posted 177 all out off 36 overs with Adrian Hinds 40 (2×4), Colin Barlow 39 (1×4) and Mark Ramsammy 15 being the principal scorers.
Damian Persaud took 2-11 and Zaheer Bristol 2-20 for the home team, who in reply were bowled out for 88 off 30.1 overs with Joshua Persaud 39 (8×4) and Yeudistir Persaud 16 (2×4) being the lone batsmen to show resistance to Joel Spooner's 5-22 and Barlow's 2-14.
The action will continue today with several matches at venues across the Capital City, including DCC where the two home teams namely DCC 'A' and 'B' will meet and GCC takes on Everest at GCC.
Around the Web