Elizabeth Styles U-19 tourney
Ahead of the upcoming Guyana Cricket Board (GCB) Under-19 tournament, Berbice U19 skipper Sharaz Ramcharran and selectee David Latchaya racked up unbeaten tons when Albion mauled opponents Kendall's Union by 356-runs in the ongoing 2014 Elizabeth Styles Under-19 50 overs competition.
Playing at Albion, the winners posted a mammoth 402 for 2 in 50 overs thanks to a sublime 159 not-out from Latchaya and a 147 from Ramcharran, a press release said. Adrian Sukhwa's 38 was dwarfed by the pair's unbeaten knocks when they eventually shot down Kendall's Union for 46 in 11 overs with Balchand Baldeo 6 for 9 and Asif Ally 3 for 15.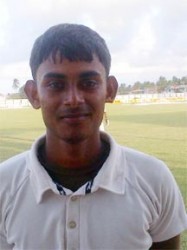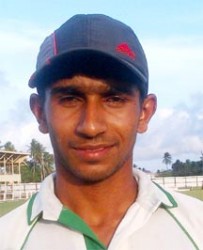 When Albion took first strike against Kendall's Union they took an early wicket with only 2 runs on the board but Ramcharran and Sukhwa added 110 for the 2nd wicket before Sukhwa was dismissed. Latchaya came in and he and Ramcharran proceeded to put on 290 between them in an unbroken 3rd wicket stand in 31 overs to help Albion to their huge total
In other matches:
At D'Edward, Bush Lot New Generation beat D'Edward by 4 wickets.
D'Edward 199 in 42 overs with Raymond Braithwaite 91, Andrew Rambarran 34, Hakeem Miller 6 for 35. Randy Singh 2 for 23. Bush Lot New Generation 204 for 6 in 37 overs with Shawn Smith 56* Winston Joseph 48*, Adrian Singh 27. Raymond Braithwaite 3 for 48.
At Bath, Achievers A beat Achievers B by 82 runs.
Achievers A 190 in 33.5 overs with Kareem Mentore 60. Joseph Nicholas 3 for 39 and Carlton Nicholson 3 for 29. Achievers B 108 in 26 overs with Carlton Nicholson 41*. Osbert Cain 3 for 19, Darius Nedd 2 for 2 and Grisean Grant 2 for 20.
Around the Web