– Says Dr Frank Anthony
Minister of Sport, Dr. Frank Anthony yesterday admitted that athletes need to be more supported by the government as well as corporate Guyana.
Dr. Anthony made the comments on Thursday during a courtesy call by members of the Athletic Association of Guyana (AAG) and some of the athletes that represented Guyana at the recently concluded CARIFTA Games in Martinique.
"When athletes have to travel, we help out with the waiving of airport taxes and so on but more needs to be done," said the minister.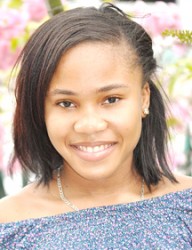 "In other countries, the sporting associations, businesses and the government with a tripartite arrangement raise enough resources to ensure that athletes do better than they are doing," he added.
He bemoaned the fact that "It is always a challenge when athletes have to go abroad but worrying about resources while training, I think that is an additional stress. I think that if we can have a collaboration, that will be ideal for our athletes but we are not there yet, we have a bit more work to do."
He added:"I don't think we get as much support from corporate Guyana as we should. I know in some of the other Caribbean countries there are major corporate entities fully sponsoring athletes so they don't have to take care of anything.
"We don't have a system like that in place but it is something we have to work on," the sport minister admitted.
Quizzed on whether or not his ministry can do more, Dr. Anthony replied: "Unfortunately with our budget right now we are not able to put an athlete's programme, what we have been focused on is infrastructure."
Better Days Ahead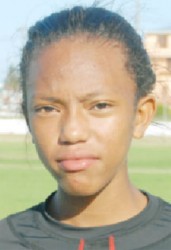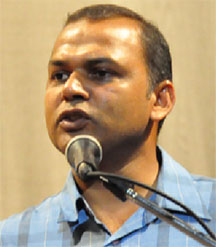 On a positive note, Dr. Anthony mentioned that his ministry will be looking to work closer with the AAG to "fully realize our athletic potential.
"For a long time now we have recognized the talent we have in athletics but it has largely remained unfulfilled and therefore what we would like to do is to work closer with the AAG to fully realize our athletic potential."
So what are some of the steps that will be taken?
"One way we will be doing that later in the year is by making the synthetic track at Leonora operational.
"We will have two stands there and of course the track itself will have all the other amenities to go with it.
"So we hope that closer collaborations with the AAG that we will be able to have more programmes and we can offer more training so when our athletes go abroad they will be better prepared to win more medals."
Dr. Anthony also revealed that plans are afoot to employ the services of an athletic coach from Cuba.
"In addition to the track itself, the infrastructure, later in the year we will be bringing in an athletics coach from Cuba to work with our champion athletes.
"As you know, Cuban coaches have been working around the Caribbean with Caribbean athletes and I hope our athletes benefits from the expertise of the Cuban coach. That's one of the areas where the Ministry can help at the moment."
He concluded by congratulating Guyana's representatives at the annual Games especially podium finishers, Kadecia Baird and Cassey George.
The 15-year old George won the1500m and 3000m events while the US based Baird struck gold in the Under-20 Girls 400m and snared a silver in the 200m.
Around the Web