For softball lovers it's a must-see. Three mouthwatering finals of the Guyana Floodlights Softball Cricket Association Trophy Stall sponsored male and female softball tournaments will take place at the home of legendary West Indian cricketers Lance Gibbs and Clive Lloyd this afternoon – the Demerara Cricket Club ground, Queenstown.
The first final will get underway from 2pm and will pit Floodlights against Success Masters in a T20 affair for the Masters division (40 years and over) title.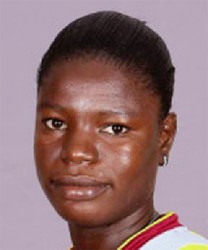 At 6pm, the country foremost female teams, Mikes Wellwoman and Trophy Stall Angels who will be led by Tremayne Smartt will engage in a 10/10 affair while at 7:15pm, two of the country most powerful softball teams, city team Regal "Guyana Softball Cup 1 Runners up" will oppose "Guyana Softball Cup 111 Runners up" Wolf Warriors of West Coast Demerara in the Open final.
Additionally, there will be live commentary from the ground, musical entertainment and beverages and food on sale with the organisers promising a fun filled evening for the family.
Admission is $200 and paid parking of $500 will be available  inside the ground on the eastern end.
The recently installed six light towers in operation an initiative of Guyana Floodlights Softball Cricket Association and Minister Frank Anthony. Also a Chinese group travelling worldwide will make a visit during the evening to witness some of the games.
Around the Web