Alpha United and the Guyana Defence Force (GDF) will face off in the grand finale of the Namilco sponsored Fruta Conquerors One Love tourney today at the Georgetown Football Club (GFC) ground, Bourda.
Overcoming a youthful but spirited Fruta Conquerors unit 3-1 in the semi-final round, Alpha will once again attempt to solidify their status as the nation's leading senior side and will look to the trio of Gregory Richardson, Dwight Peters and Andrew Murray Jr. to aid them in retaining their crown.
However, the army unit will have other plans following their 2-1 semi-final victory over Riddim Squad and will look to the likes of Eusi Phillips and Fraser siblings Delwyn and Delroy to power them to the title.
Wayne Dover, coach of Alpha United during a pre-match comment said: "Preparation coming good and I expecting nothing but a win. We want to be solid as a team defensively and try and neutralize their game. One of the things we want to capitalize one on is knowing that they don't block the lines and part of strength is our wings.
"We want to maximize the space and create a lot of opportunities and score. If we do that, it will be a high scoring game," said Dover.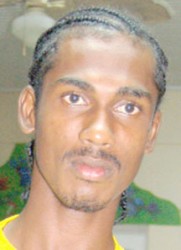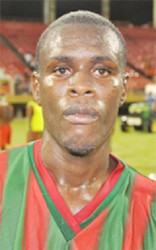 In the opening fixture at 18:00hrs, tournament hosts Fruta Conquerors will battle Riddim Squad in an eagerly anticipated third place playoff.
Eliminated 3-2 in their semi-final matchup against the 'Hammers', Fruta Conquerors will aim to finish their campaign on a relatively high note and will look to their quartet of Trevon Lythcott, Dwayne Lawrence, Eon Alleyne and Jermaine Junior to help accomplish the task.
Going down to the army by a 2-1 margin in their semi-final fixture, the Mocha based outfit led by their family connections of the Hopes, Stewarts and the Ramsays, will look to overcome their opponents when opening whistle sounds.
Calvin Allen, coach of the Tucville unit during a pre-match comment said "To be honest, we haven't a game against Riddim squad since I took over conquerors. But I have been facing them for past two years with Western Tigers and I have a fair good idea of what they bring to the table.
"Defensively we have been doing well. We have had a few lapses in Alpha and we need to continue to improve in that area. The main focus in our final session is goal scoring and organization of the entire 11".
"Defensively I know what we have to do to blunt their attack and offensively we have to focus on converting our opportunities. They are a physical bunch but we have the tools to overcome that," added Allen.
Riddim Squad coach Lloyd Millington in an invited comment said "In terms of preparation we are struggling for facilities and we have to make with the national park for now. It's not where we would like to be but it's reasonable and we are looking forward to a good game against Conquerors".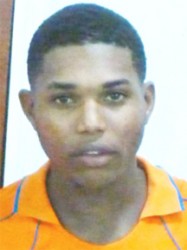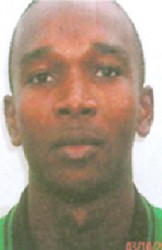 "Conquerors is a good team and they got a lot of youths that bring a lot of energy to the game just like us. However the team that makes the least errors win will the win and we looking to come and give Conquerors a run for their money" added Millington.
Around the Web