US-based promoter/manager Seon Bristol is scheduled to have dialogue with Clive 'The Punisher' Atwell's management tomorrow to discuss how best he can assist with the boxer's preparation ahead of his world title fight in Mexico next month.
During a sit down with Stabroek Sport at the Millennium Manor yesterday, the CEO of Briso Promotions said:"I am a friend of Atwell's and I think it's an advantage for his team not to make some mistakes that I have made in the past.
"So mainly as an advisor and a friend I am glad and willing to be part of his team when it comes to his preparation."
The undefeated fighting pride of Guyana 12(7)-0-1, is scheduled to face World Boxing Council (WBC) featherweight titlist, Mexican knockout artist, Jhonny Gonzalez 55(47)-8-0 on May 24 in Acapulco, Guerrero, Mexico.
Bristol has either managed or advised former world champions, Gwendolyn O'Neil, Andrew 'Sixhead' Lewis, Wayne 'Big Truck' Braithwaite and Vicious' Vivian Harris among others and is eager to bring his experience and knowledge to the Atwell camp.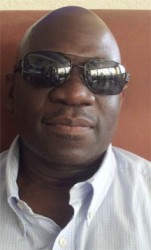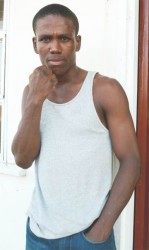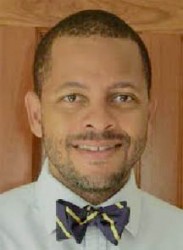 "I am willing to be a part of it for the best interest of Guyana. I am a Guyanese to the bone and I want Atwell to succeed," Bristol pointed out.
"I'm here to remove all obstacles."
So what will be the topics of discussion tomorrow?
"Specifically my role or roles," Bristol divulged.
"What is expected of me and when they are going to get done and when can they be realized.
"The key here is what do we do right now with regards to getting Atwell all that he needs in terms of preparation if it means flying to North America on Tuesday so be it."
Bristol added:"If we decide that we need to be out of Guyana on Tuesday, I am ready, able and flexible to make that possible.
"The thing is, I want to ensure that Atwell gets all that we can give him, all that he needs to be successful come May 24."
In a Stabroek Sport publication on Easter Monday, Atwell, 25, disclosed that his management team plans to shift his training camp further north to give him the best chance of winning the title from his 32-year old opponent.
Once in North America, Bristol said he will "be assisting Atwell with all the necessities."
So what is Bristol hoping to achieve at the end of his talks with Atwell's management team, Dog Pound Inc.?
"I hope Atwell's management will see me as an asset, someone that can make things happen and not someone who will hinder the movement of this management team". (Emmerson Campbell)
Around the Web