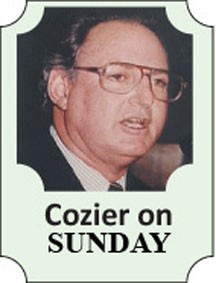 -WICB cannot allow Richard Pybus's plans to professionalize the regional first-class season go the way of the Patterson report
ANOTHER unsatisfactory West Indies first-class season ends this weekend.
It has once more proceeded without most of the leading players, on simultaneous T20 duties in Bangladesh for West Indies, then in the UAE for their IPL franchises, or otherwise injured.
Chris Gayle, Darren Sammy, Sunil Narine and Dwayne Bravo didn't have a single match; Marlon Samuels, Andre Russell and Denesh Ramdin one each, Keiran Pollard two. Kemar Roach's shoulder injury persists after five months.
There was the usual conspicuous lack of promotion so that public and media interest was again negligible. Eight of the 23 matches leading into the challenge final for the Weekes-Headley Trophy between the Windward Islands and Jamaica in St. Lucia (Barbados had earlier won the round-robin President's Cup) were completed in less than three days.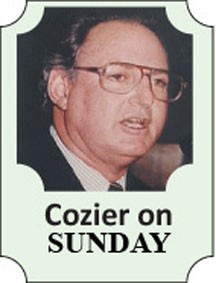 Sixteen totals were under 150, against 10 over 300. Performances, individual and team, were erratic.
It is a recurring theme that makes it difficult for the West Indies to drag themselves up from the lower rungs of the International Cricket Council (ICC) Test rankings – or for selectors to make considered choices.
How, for instance, do they rate the season's top run-scorer, Shacaya Thomas, the 25-year-old, strongly built, belligerent opener from Combined Campuses and Colleges (CCC), who was the only one with more than 500 runs (548 at 45.66, with two hundreds)? Ready for Test cricket?
Or which spinner alongside Narine to favour for the three Tests against New Zealand in the Caribbean in June that is a battle for sixth place on the ICC table. As has been routine for more than a decade, those of every sort filled the top 10 places among wicket-takers. Only five newcomers have been introduced in the Test team in the five series since 2012; Narine alone is assured of his place in the series of three Tests against New Zealand in the Caribbean in June that will move into sixth position on the International Cricket Council (ICC) rankings.
Such evidence has finally persuaded the West Indies Cricket Board (WICB) to acknowledge Test captain Darren Sammy's lament, following the most recent heavy, successive losses in India and New Zealand, that "we cannot continue like this."
As a consequence of a catalog of sweeping changes proposed by the new director of cricket, Richard Pybus, and accepted by the WICB directors at their meeting in Port-of-Spain last month, the 2014 first-class format is likely to be the last in its present form.
Pybus, an Englishman, was twice Pakistan coach and, briefly, Bangladesh's. His reputation was made in South Africa where he managed and coached at all levels and was twice named provincial coach of the year.
He knew very little about West Indies cricket when appointed last November – and vice-versa. He immediately, and wisely, set about learning about its past glories and present problems.
The proposals contained in his hefty document, under the heading "West Indies Cricket System Review and Plan", are "shaped by interviews and discussions with former West Indies captains and great players, from Sobers, Griffith, Nurse and Hall to the generations of Lloyd, Roberts, Richardson, Walsh and Ambrose". There were other former and current players who shared their thoughts.
The relevant points are the "professionalization" of the regional first-class game and the expansion of the season.
There would be 90 players under contract, 75 with their individual boards, 15 with the High Performance and 'A' squads. The objective is to ensure that all the players are available for a new tournament of double-round cricket over six months (as opposed to one round concentrated into six weeks at present).
It won't come cheap.
Pybus estimates the cost of the new plan to be US$2.8 million for staff and players, US750,000 for the expansion of the first-class and one-day competitions, US$300,000 for retainers for the 'A' squad.
To raise such sums, he believes sponsorship through naming rights of teams could raise US$200,000 and naming rights to their stadiums a further US$500,000.
"Territorial boards to source sponsorship for first-class teams as they do in Australia, England, South Africa, the IPL," he wrote, hopefully.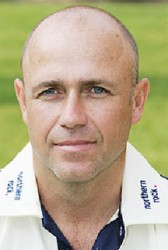 Given that the first-class series hasn't been sponsored since Carib, the Trinidad brewery, ended theirs in 2009, that cricket no longer holds the sporting pride of place it once did in the region and that most of the territories are going through difficult economic times, the marketing departments face a difficult task. What is more, the WICB is ironically competing for the same financial support from private enterprise and governments as the Caribbean Premier League (CPL), to which it sold its T20 rights last year.
For all that, the stark reality is that West Indies cricket is unmistakably in crisis. It might just be enough to change attitudes; it is either that or "continue like this" towards oblivion.
The directors even agreed to Pybus' plan for each of the six territories to select their 10 contracted players after which all the others would "go into a draft to equalize the regional distribution of players to the betterment of West Indies cricket."
The idea is that, within a year, all players would be open to a "free market…as per best practice in overseas first-class cricket."
While the CPL followed the IPL lead and introduced the draft concept in its first year in 2013, it might be a revolutionary concept too far for traditional West Indies cricket that, after all, comprises a dozen independent nations each protective of its sovereignty.
It was all very well for Narine to turn out for the Guyana Amazon Warriors and Pollard to captain the Barbados Tridents rather than their native Trinidad Red Steel in the inaugural CPL T20 fiesta; another for such a switch to extend to intense, long-standing inter-territorial rivalries.
Englishmen are free to represent several counties, Australians to switch states, New Zealanders to move between provinces during their careers. They are one nationality; there are no more than 20 instances over the years of West Indians representing territories other than their own – and those have been mainly through residence.
It is a wonder West Indies cricket has survived for more than 100 years as an entity; the internal spats that have confronted Caricom, the Caribbean trade and economic grouping, throughout its comparative infancy, typify the potential pitfalls.
Pybus' is not the first such report commissioned by the WICB. That prepared by a group, headed by the former Jamaica prime minister P.J.Patterson, presented an equally significant tome in 2007. Its main points were not acted on, prompting Patterson to complain that he had spent a couple of years wasting his time.
It has now reached the stage where the WICB cannot afford to treat Pybus' the same way.
Around the Web