(The Sports Xchange) ——-Just when it looked as if their demise was complete, the Indiana Pacers found some life and fought off the Atlanta Hawks and an electric crowd at Philips Arena to win Game 6 95-88 and keep their Eastern Conference playoffs matchup alive.
Indiana forward David West scored 12 of his 24 points in the fourth quarter, and Paul George added 24 points and came up with a big steal in the game's final minute to force Game 7.
The Pacers were 41-12 at the All Star break, but unraveled in final months of the regular season and were in danger of becoming just the sixth top seed to lose to a No. 8 seed in the first round of the playoffs.
Jeff Teague hit a jumper to put the Hawks up 84-79 with 3:13 to play, but West scored eight points in the final three minutes, and Indiana closed out the game with a 16-4 run. Teague led all scorers with 29 points.
The Hawks closed the third quarter on a 13-5 run and took a 67-64 lead into the fourth. Indiana forward Lance Stephenson finished the night with 21 points, and Hill added 14 points.
Atlanta forward Paul Millsap scored 16 points and grabbed 18 rebounds, and Louis Williams added 16 points.
– – –
Thunder 104, Grizzlies 84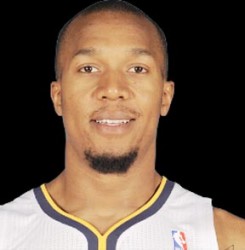 Kevin Durant matched his series high with 36 points, and the Oklahoma City Thunder staved off playoff elimination with a 104-84 victory over the Memphis Grizzlies at FedExForum.
The Thunder, the No. 2 seed in the Western Conference, evened the first-round series at three games apiece.
Russell Westbrook scored 25 points, Reggie Jackson contributed 16 and Durant grabbed a game-high 10 rebounds.
The Grizzlies trailed by as many as 22 points. Oklahoma City led by 15 at halftime, and Memphis never got closer than that in the second half.
Marc Gasol led Memphis with 17 points, and Zach Randolph had 16 points and eight rebounds. James Johnson added 15 points off the bench, and Tony Allen scored 13.
Thunder coach Scott Brooks inserted Caron Butler into the starting lineup in place of Thabo Sefolosha, and Brooks stayed with a smaller lineup for much of the game.
– – –
Warriors 100, Clippers 99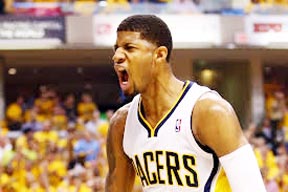 Power forward Draymond Green capped a 14-point, 14-rebound effort by sinking two free throws with 1:19 to go as the Golden State Warriors held off a late Los Angeles Clippers flurry to tie up their Western Conference first-round series at 3-3.
The Warriors reached their first deciding Game Seven in 37 years by leading throughout the fourth quarter, but never by more than eight points.
Clippers backup shooting guard Jamal Crawford led a late comeback with a three-pointer, and small forward Matt Barnes hit a driving hoop as Los Angeles got to within 96-94 with 1:47 to play.
Green then outworked Clippers big man DeAndre Jordan for an offensive rebound and was fouled. He made both shots to double the Warriors' margin to four.
After Jordan converted a lob at the other end to get the Clippers back to within two points, Warriors backup forward Harrison Barnes drew a sixth foul on shooting guard J.J. Redick and converted both shots, re-establishing a four-point cushion with 55.6 seconds left.
The Warriors did not score again, but they did not need to. The Clippers missed four consecutive shots, mostly of the desperation nature, before Barnes buried a three-pointer with 1.1 seconds remaining to close the gap to 100-99.
Los Angeles fouled Warriors shooting guard Stephen Curry with four-tenths of a second left, and even though the Golden State star missed both shots, the second was deflected back towards midcourt as time expired.
Despite missing 15-of-24 shots, Curry led the Warriors with 24 points.
Crawford poured in 19 points and Barnes had an 18-point, 11-rebound double-double for the Clippers.
Around the Web