Guyana's National rifle shooting team will wing out this morning to compete in the 2014 West Indies Fullbore shooting championships (WIFSC) in Jamaica.
The championships will attract teams from Antigua/Barbuda, Barbados, Bermuda, Guyana, Trinidad and Tobago hosts Jamaica and a visiting Canadian team.
Guyana will be defending the long range title over 900 and 1000 yards and will be looking to reclaim the short range (300, 500 and 600 yards) title they lost to Jamaica last in Barbados.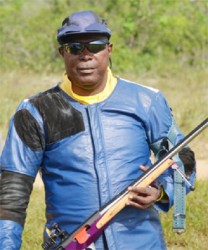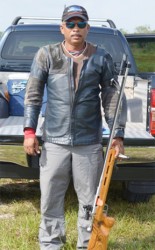 The team will be captained by Mahendra Persaud and will feature vice captain Dylan Fields, Lennox Braithwaite,  Ransford Goodluck, Ryan Sampson, Leo Romalho, ACP retired Paul Slowe, Lt. Col. Retired Terrance Stuart, Inspector Dane Blair, Peter Persaud and Sherwin Felicien.
The local contingent will be joined by US-based Guyanese shooters John Fraser and Sigmund Douglas who will travel directly to Jamaica. GNRA Public Relations Officer Troy Peters will also be part of the delegation.
The championships will fire off tomorrow with three days of individual competition at the Twickenham Park ranges in Kingston.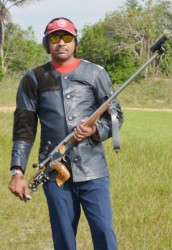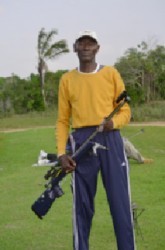 Guyanese Lennox Braithwaite is the reigning West Indies fullbore shooting champion after he won the grand aggregate in 'X' Class last year at Paragon ranges in Barbados.
A lot is expected of Romalho who returned to the team last year as well as Fraser and Sampson who missed the competition last year.
Newcomer Felicien will also be looking for an impressive performance in his international debut.
With the Commonwealth Games just two months away in Glasgow, Scotland, Guyana's three-man delegation  – Persaud, Braithwaite and Goodluck will also be fine tuning their preparation for the International Games.
The first team match will take place on Friday with teams competing for the long range title while Saturday the shooters will be back in action  at 300, 500 and 600 yards ranges.
The local squad has been hard at training over the past two months at the Timehri ranges and was exposed to two weeks of coaching by Great Britain leading coach Ian Shaw who visited earlier this year.
Captain Mahendra Persaud said the national shooters are both mentally and physically prepared for a grueling week of competition.
Around the Web