LOS ANGELES, (Reuters) – Two weeks after he was banned by the NBA for racist comments, Los Angeles Clippers owner Donald Sterling broke his silence with a televised apology for his "terrible mistake" while insisting he was "baited" into making the remarks.
In an interview to be aired in full later yesterday by CNN, Sterling, 80, also seemed to express resignation about moves by the National Basketball Association to force a sale of the team he has owned for more than three decades.
"What's at the end of the road? What's the benefit, especially at my age?" he told CNN when asked if he intended to fight the NBA for his team, according to excerpts from the interview.Sterling came under fire on April 25 when the website TMZ.com posted an audio recording of him chastising a female friend for publicly associating with black people, included retired NBA great Earvin "Magic" Johnson. The recording sparked a torrent of outrage from fans, NBA players and commercial sponsors, several of which have severed ties with the Clippers.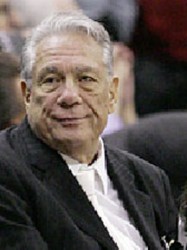 Four days later, NBA Commissioner Adam Silver fined Sterling $2.5 million and banned him from pro basketball for life in an unprecedented rebuke that bars Sterling from any further association with the NBA or his team.
Silver also called on the league's 29 other owners who make up the NBA's governing board to strip Sterling of team ownership, a first-time use of such a sanction that would require a three-quarters vote by the board.
The woman on the tape is a 31-year-old model who goes by the name V. Stiviano and whose lawyer has acknowledged Sterling lavished with expensive gifts.
'I'M NOT A RACIST'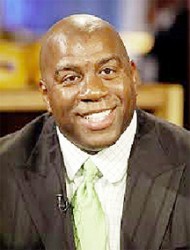 Asked by CNN's Anderson Cooper whether he felt he had been "set up," Sterling replied, "Yes, I was baited."
"I mean, that's not the way I talk. I don't talk about people for one thing, ever. I talk about ideas and other things. I don't talk about people."
He called himself "foolish," and without referring to Stiviano by name, added: "I thought she liked me and really cared for me. I guess … I was deluding myself."
Sterling said he waited two weeks to apologize because he was "so emotionally distraught" by the episode.
"I'm not a racist. I made a terrible, terrible mistake," he said. "I'm here with you today to apologize and to ask for forgiveness for all the people that I've hurt. … When I listen to that tape, I don't even know how I can say words like that. I'm so sorry."
Meanwhile, his estranged wife, Shelly, who has vowed to defend a 50-percent stake in the team she owns through a family trust, said she believed her husband's comments might point to dementia.
She told ABC News her husband told her he did not remember making the remarks.
"I said, 'Well, this is the tape.' And he says, 'Hmm. I don't remember it,'" Shelly Sterling said. "That's when I thought he had dementia."
A 10-member advisory NBA committee has already initiated the process of terminating Sterling's ownership, voting unanimously on May 1 to proceed "as expeditiously as possible."
In a separate step to pave the way for Sterling's ouster, the NBA placed his longtime top lieutenant, Andy Roeser, on indefinite leave last week and installed Richard Parsons, a former chairman of Time Warner and Citigroup, as interim CEO.
Parsons scheduled a news conference for Monday afternoon to discuss the team's status.
Sterling bought the Clippers in 1981 for $12.5 million while they were still based in San Diego. He moved the team, now worth at least $575 million, according to Forbes magazine, to Los Angeles in 1984.
Asked on CNN about his taped comments on Magic Johnson, Sterling said, "If I said anything wrong, I'm sorry."
"Has he done everything he can do to help minorities? I don't think so. But I'll say it, he's great. But I don't think he's a good example for the children of Los Angeles."
Around the Web