The East Bank Football Association (EBFA) in collaboration with the Continental Group of Companies through its Cult energy drink brand, officially launched its under-17 league yesterday at the entity's Industrial Site location.
The event, which will commence on May 17 at the Grove Community ground will feature eight teams completing in an initial one round format. Every win will be worth three points while one point will be given to both sides for a drawn encounter.
No points will awarded for a loss. Upon the conclusion of the league aspect, the top four teams will advance to the semi-final knockout round to decide the event's overall winner.
The competing teams are Agricola Red Triangle, Herstelling FC, Diamond United, Grove Hi-Tech, Mocha Champs, Timehri Panthers, Soesdyke Falcons and Kuru-Kuru Warriors. Individual awards will be given for the most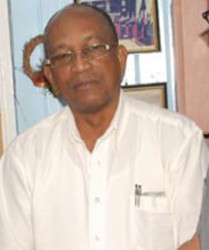 valuable player, best goalkeeper and highest goal-scorer.
Percival Boyce, Corporate Secretary of the Continental Group of Companies during a brief address said:"Mr. Rakesh Puri- Chief Executive Officer of Continental Group of Companies, representing the Cult brand is pleased to support the youths and by extension the EBFA as a good corporate citizen should, in answering the call for support with activities in the East Bank Community.
"The management and staff of the Continental Group of Companies with its Cult brand of energy drinks, take this opportunity to congratulate the EBFA for their initiative with this tournament, aimed at preparing our youths for the challenges ahead and as such, our best wishes are extended to all participating teams, coaches, referees and executives of the EBFA," Boyce added.
EBFA Secretary Franklin Wilson thanked the company for supporting the event, stating that this is the continuation of their support for football and their contribution towards the development of the game in the region.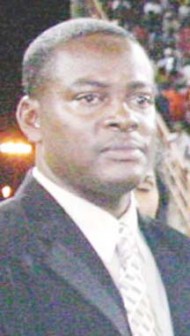 "This partnership we intend to continue over the years and we will be imploring on the clubs to have a clear plan as to how they would want their teams to play.
"This event is not just about running around and kicking a ball, it's about development of the game and providing opportunities for our players. I wish to thank the company once again for being a part of East Bank Football," added Wilson.
Around the Web