According to an article on the website of boxingscene.com on Tuesday, WBC featherweight champion, Jhonny Gonzalez (55-8, 47 KOs) labelled underdog contender Clive 'The Punisher' Atwell as a "dangerous opponent" ahead of their bout next Saturday.
The 32-year old Mexican trumps the undefeated fighting pride of Guyana in every department and will be plying his trade in his backyard of Acapulco, Guerrero, Mexico however during an interview with boxingscene.com Gonzalez said that he would be taking no chances, stating that Atwell (12-0-1, 7 KOs) is a dangerous opponent.
"I have prepared one hundred percent because Clive Atwell is a dangerous opponent. He is young, undefeated, is known to have a respectable punch, and he has a lot of amateur fights.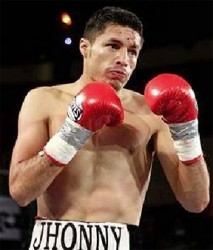 Fighters [with few pro bouts and a lot of amateur fights are finding success], like the Japanese fighter who just knocked out Adrian "Confessor" Hernandez, or the Cuban Guillermo Rigondeaux, who is a world champion," Gonzalez said.
Atwell, who had 76 fights and won 72 of them during his amateur career, is currently fine tuning his preparation for the biggest fight of his career at Gleason's Gym in Brooklyn, New York. When Stabroek Sport spoke to 'The Punisher' yesterday he disclosed that he is confident and eager to step in the ring against Gonzalez.
Atwell added that since shifting his training base from the Andrew 'Sixhead' Lewis Gym to the famous fight factory on May 2 it has paid dividends.
"I am exposed to different ideas every day and that has started to put my body and mind in a good state."
The 25-year old also revealed to this publication that Team Atwell is scheduled to travel to Mexico on Monday.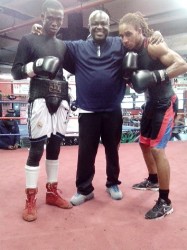 Around the Web