By Delvon Mc Ewan
The omission of national four-day captain Leon Johnson from the list of 20 players selected for the West Indies Cricket Board (WICB) training camp for the upcoming test series against New Zealand raises concerns within the cricketing fraternities in Guyana.
Johnson, who is currently involved in a preparatory training camp at the High Performance Centre (HPC) in Barbados for West Indies "A" team upcoming series against Bangladesh "A" continues to be overlooked by the selectors after averaging 46.21 during the last 14 months of first-class cricket. During this period, Johnson played 14 first-class matches, batted 24 innings, had one not out, scored 1063 runs with two centuries and six half centuries for a batting average of 46.21.
The former West Indies Under-19 player, who has grown in maturity over the past two years, recorded his centuries against the touring Sri Lanka "A" team in June of 2013 at the Warner Park Ground in St. Kitts while his other century came against an experienced Leeward Islands bowling line up last April.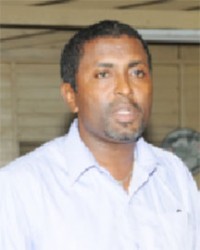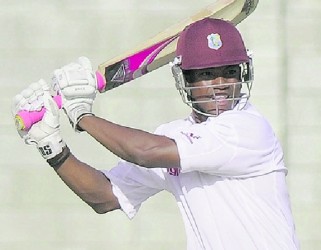 Johnson, who continues to show stability in form was consistent during the "A" team's tour to India, where he scored 183 runs in four innings at an average of 45.5 against an attack comprising international players, Zaheer Khan, Mohammed Shami and Ashok Dinda.
In the just concluded regional first-class season the talented left handed batsman who missed the initial games for Guyana due to a knee injury, scored 295 runs in the last three games at an average of 59.
Here are some perspectives on Johnson's exclusion from several cricket administrators.
Alfred Mentore, president of the Demerara Cricket Club (DCC); home to former West Indies players, Clive Lloyd and Lance Gibbs, said it is disappointing that Johnson was not included in the training squad, however, his inclusion in the "A" team should be used to boost his chances at being selected.
"His exclusion is not justifiable since he's one of the players that continues to perform consistently at the first class level over the last year…he was unfortunate to miss the first half of the regional first class season but averaged over 50 in the three matches he played."
Mentore continued by saying the selectors probably missed a trick for not selecting him since he's doing the right thing to be selected, which is to score runs on a consistent basis.
Roger Harper, former West Indies player and coach, stated, though it is disappointing that Johnson was excluded from the training camp, the player must be motivated to continuously score heavily at the first class level to justify his claim.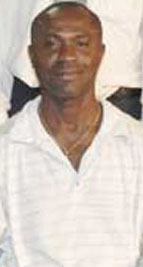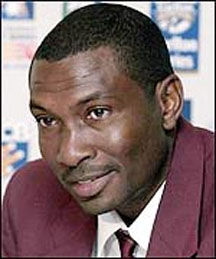 Neil Barry, former Guyana first class player and current president of Malteenoes Sports Club (MSC), opined that in terms of West Indies selection, consistency and current form are among the requirements to enhance a player's chance of being included in a training camp. However, Barry is speculating since Johnson was overlooked from the senior team training camp but included in the "A" team's preparation camp then the selectors have an interest in the young player's future.
The former wicket keeper is also of the view that the selectors reason for placing Johnson who recently return to action after suffering a knee injury, is to monitor his fitness level.
"There were players that weren't originally in the preparation camp but due to their performances in the "A" team, they were included in the senior team," Barry stated. He concluded by saying, Johnson can use his opportunity in the "A" team's games against Bangladesh "A" to further stake his claim for possible selection in the near future.
If it is indeed factual that current form and consistency are among the criteria for selection then Johnson should have been amongst the first choice of selectees with an average of over 50 in his last first class outing which is enough to boost his chances and his high 40 average over a 14 months period to define his consistency.
The number six batting position is the place in the team that needs to be filled, several players have been used over the years but none has performed well enough to maintain the spot.
However, since Narsingh Deonarine, who filled the number six position in New Zealand was excluded from the camp due to lack of form, the inclusion of Johnson who played three One Day Internationals (ODIs) for West Indies, could have been imminent.
The camp will see the return of Jerome Taylor, Suliemann Benn and Dwayne Bravo who were all recalled while Shane Dowrich, Kenroy Peters and Jermaine Blackwood (who had his first successful first-class season in this year's regional tournament where he scored 611 runs at an average of 40.7), were all selected through their 2014 first class performances.
Around the Web