Guyanese athletes dominated the Telesur 10km meet last Saturday in Nickerie, Suriname.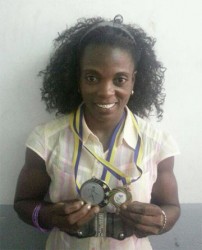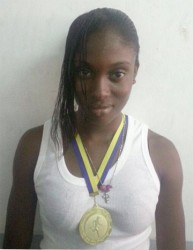 The event, which had several categories ranging from junior males and females to masters, saw Guyanese Cleveland Forde winning the overall race while picking up awards in the senior men category which he won. Also in the overall and senior men category, Cleveland Thomas closely followed Forde to finish second in both events.
Alika Morgan won the senior female category while finishing second in the overall event for females behind overseas based Guyanese athlete Euleen Josiah-Tanner who also won the female masters event. Alisha Fortune finished second in the female masters event as Guyana finished one, two in the event.
Andrea Foster, 2012 junior Carifta 1500m bronze medalist won the junior female category and brought third in the overall female category as Guyana claimed the top three positions. The 17-year-old, who was sponsored by HGPTV channel 67 thanked her sponsors for making her participation possible.
Fortune in an invited comment with Stabroek Sports also made mention of her sponsors Giftland Office Max and the Ministry of Youth, Sports and Culture for their support.
Another Guyanese Carl McKenzie won the junior male category. The timings for the event will be released at a later date.
Around the Web