Guyana's Howard 'Battersea Bomber' Eastman 49(38)-12(2)-0 unanimously defeated Jamaican, Kevin 'Bus Boy' Hylton 5(3)-4(1)-0 when this season's Wray and Nephew Caribbean Contender Series continued last night.
In front of the pro Jamaican crowd at the Chinese Benevolent Centre on Hope Road in Kingston, the New Amsterdam resident got the judges' nod in the six-round contest and moved on to the semi finals and one step closer to pocketing the $J2M purse that is up for grabs in the welterweight tournament.
According to reports out of Jamaica, it was not a one-sided affair, as the busier Hylton frustrated Eastman, the superior boxer, throughout much of the contest.
Eastman knocked Hylton to the canvas twice in the fight but the second occasioned by a blow to the back of the Jamaican's head, was ruled illegal by the referee who deducted a point from Eastman.
However the loss of the one point was not sufficient to change the outcome of the bout, as Eastman was well clear on all the judges' cards.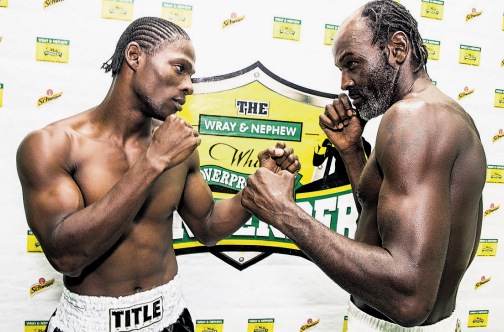 At the end of the bout, the seasoned 43-year old veteran, had high praises for Hylton, whose stamina and determination kept him in the fight to the very end.
The championship continues next Wednesday at the same venue.
The sum of 16 boxers (eight from Jamaica and eight from Guyana, Trinidad and Barbados) started competing for a share of J$3M in prize money, with the winner of the Contender walking away with an appetizing J$2M.
The runner-up will pocket $500,000 with third place $250,000 and fourth place $200,000.
Since Eastman is in the semi final, he is guaranteed to have a hefty pay day.
Notes: Revlon Lake, Gladwin Dorway, Gardel 'The Judge' Roberts and Derrick 'Dangerous' Richmond were Guyana's other representatives in the series. The four boxers lost their opening bouts and returned to their training bases. (Emmerson Campbell)
Around the Web